Available for work in Colorado and Coast to Coast — It all starts with a simple phone call.
1-866-759-7732
We'll find out why the skylights won't retract and fix it.
These skylights last operated about ten years ago. There were issues with alignment and/or with the motor. The new administration would like to get the ridge skylights operating again like originally designed. Operable glass ridge skylights are unique and it adds a sense of outdoors for the students in the dining area.
Skylight Specialists, Inc., although located in Colorado, we are able to bid (a company must be licensed to even bid in CA) and work in California because we have gone to the work and expense to acquire and maintain the appropriate licenses to legally operate in this state.
The initial investigation is in progress.
The initial contract allows for the investigation as to what is preventing these skylights from performing properly. It is possible that we can have them operating with our initial visit but it is also possible that we may need to order new parts and equipment and return to install them.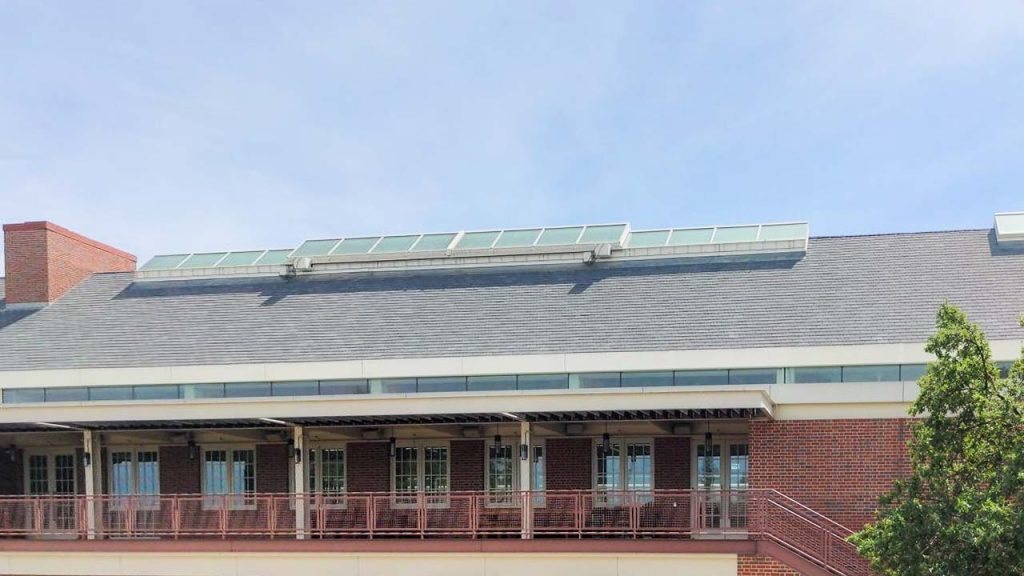 See Also: