Multiple Application Glazing System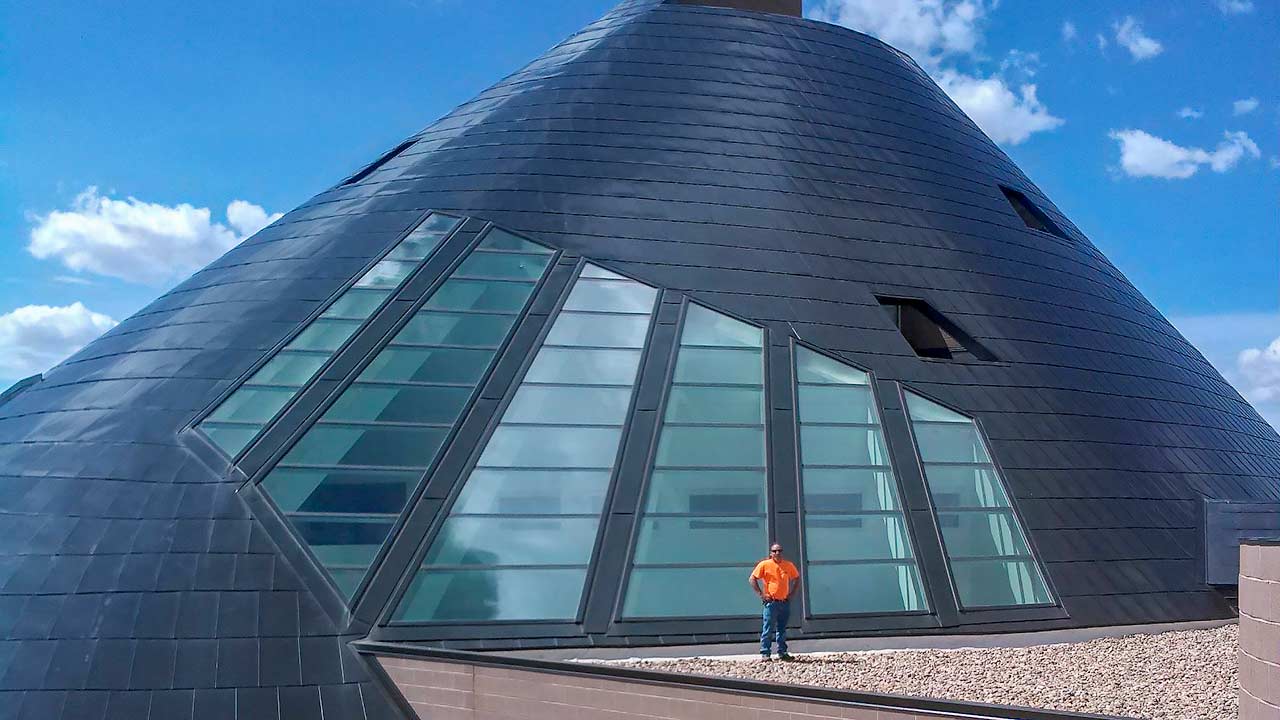 Non-Structural Glazing System — Nearly Any Size or Shape Structure — Multiple Glazing Options.

Standard Aluminum Finish is Class 1 Black Anodized. Custom colors are available with an upcharge.
Site-Built Structure to Fit Your Opening.
Dependent on Engineered Support Structure
All of the extrusions for MAGS BAR Glazing System are non-structural. However, it is a simple process to engineer a support utilizing a 3" wide aluminum tube to support the BAR. The depth of the beam will depend upon local codes and spans.
Many of our projects start as a large opening and we design and build the system to fill the opening. Rafter spacing and tube depths are determined by structural engineers. The tubes can be constructed of clear anodized or a custom color powder coated finish.
For example, at the American Heritage Center at the University of Wyoming, we added purlin supports to the openings before installing the MAGS BAR.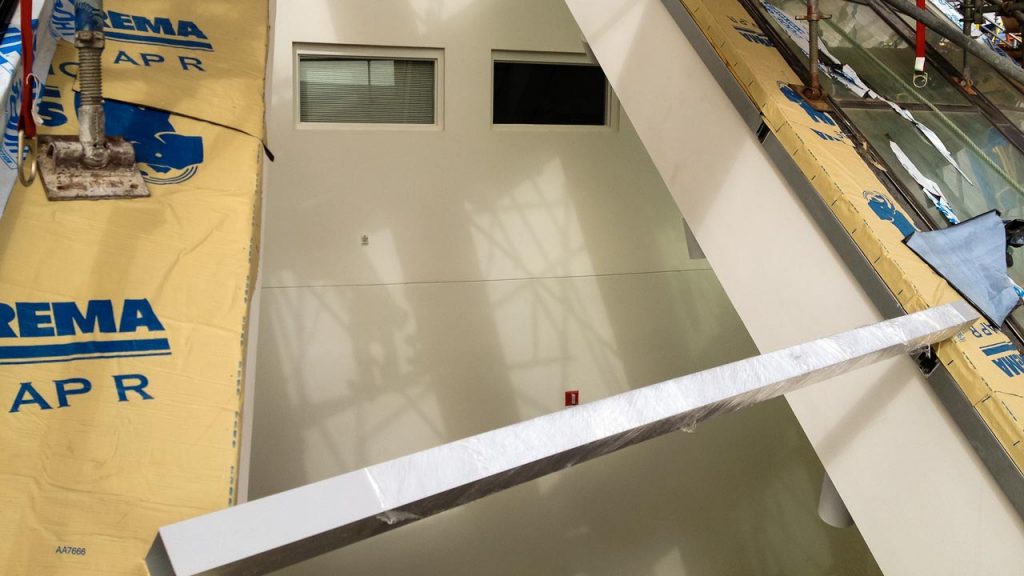 NEARLY ANY SIZE OR SHAPE
With the structure to support it, MAGS BAR can be used to create nearly any size or shape.
We have constructed ridge lights, domes and polygons, triangles, curb mounted skylights on top of a high rise apartment building. The possibilities are virtually endless.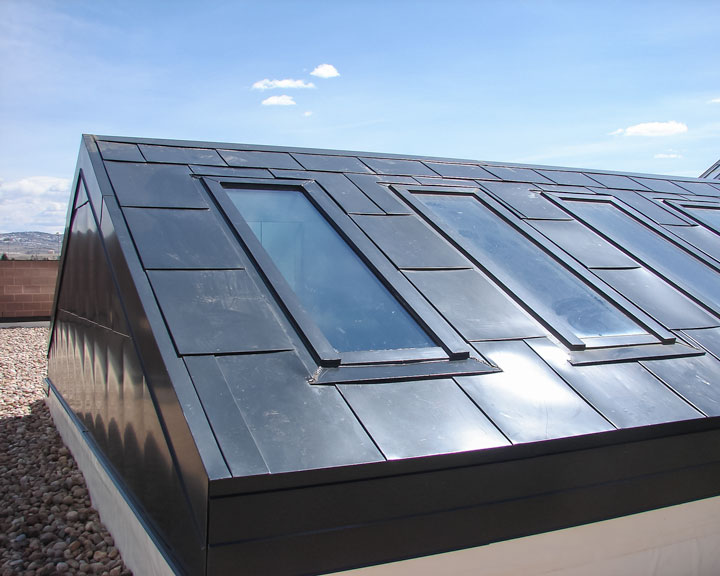 ---
Components and Parts
MAGS BAR is available for purchase as components—all parts necessary to create perimeter, sill, interior/purlin components.
The individual parts are also available for purchase.
Glazing Options
Glazing choices are nearly limitless:
translucent, clear
glass, acrylic, polycarbonate
single wall, double wall, multicell construction
coated — tints.
MORE MAGS BAR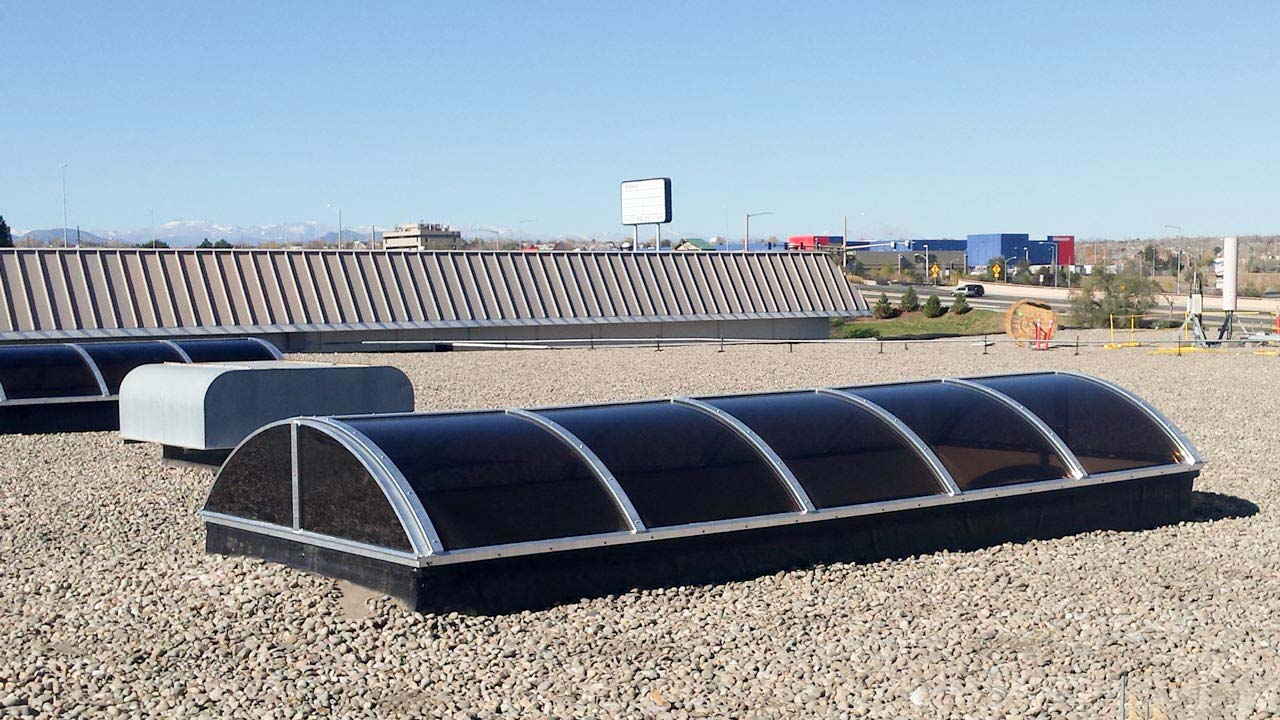 Free email consultation with price ranges for options.