FEATURING UNIQUAD® WITH THE POWER OF RST – REMOVABLE SKIN TECHNOLOGY
UNIQUAD®—unitized systems and QUADWALL®—panelized systems are a high performance, Quad Glazed, scalable daylighting system for unparalleled energy efficiency, longevity and diffused daylighting performance.
Removable Skin Technology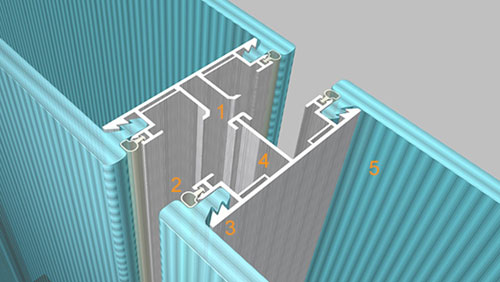 The innovative RST – Removable Skin Technology design provides two independent translucent glazing panels made with Nano-Cell® technology, empowering users with redundant protection of the covered space and increased control over light and solar heat gain, glazing colors and insulation values.
The UniQuad & Quadwall® systems design extends building envelope longevity, by allowing replacement of the exterior glazing panel without exposing the building's interior.
The interior glazing panel remains intact for the life of the building envelope.
UniQuad® & Quadwall are today's most versatile, high performing and cost- effective architectural translucent insulated daylighting system!
Bi-Color Design Option—
Offering a Unique Aesthetic and Customized Solar Performance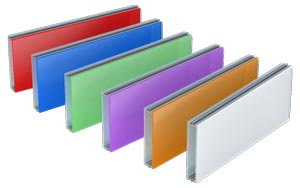 ALL WALL LIGHTS