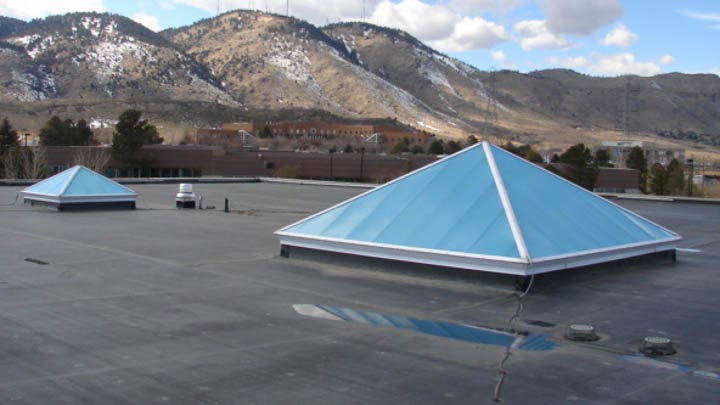 There are so many different types of skylights it's hard to know where to begin.
Use Our Expertise for Free!
What we can easily provide are free phone and email consultations where we can discuss the needs and concerns of your project.
And provide our best recommendations based on the information you provide.
What type of glazing do you need?
Energy saving dynamic glazing or less expensive static glazing?
Inexpensive single glazing suitable for warm climates?
Or energy efficient double panes/panels?
What Glazing Material Works For Your Project?
Acrylic or glass or polycarbonate?
Tinted or coated or uncoated?
Transparent or translucent?
What size is your skylight(s)?
A large factor in determining what product to use is the size of your skylight(s).
While some commercial skylights are quite monumental, we have the experience to deal with these large, unique projects.
However, we find most commercial skylights are small to medium sized. We deal with all types of skylights and work with your project scope. No matter the size!
The questions can go on and on.
We offer many different products for many different needs. Here is a selection of the products we carry and information about each.
Feel free to read on and browse, and give us a call when you are ready.