Available for work in Colorado and Coast to Coast — It all starts with a simple phone call.
1-866-759-7732
Louisville Corporate Campus Building C at at Colorado Technology Center (CTC) is under construction.
Louisville Corporate Campus at Colorado Technology Center (CTC) is a master planned 3-building business park. The newly constructed buildings will include 24 foot clear heights, heavy power, ample loading capabilities, ESFR sprinklers with fire pump, overhead glass doors and an energy-efficient design.
Green building features include strategically placed triple dome skylights which offer the benefits of daylight to enhance performance in the workplace while reducing energy consumption.
Skylight installation is underway.
Get the materials up on the roof:
Installing a Dynamic Dome skylight:
From the interior: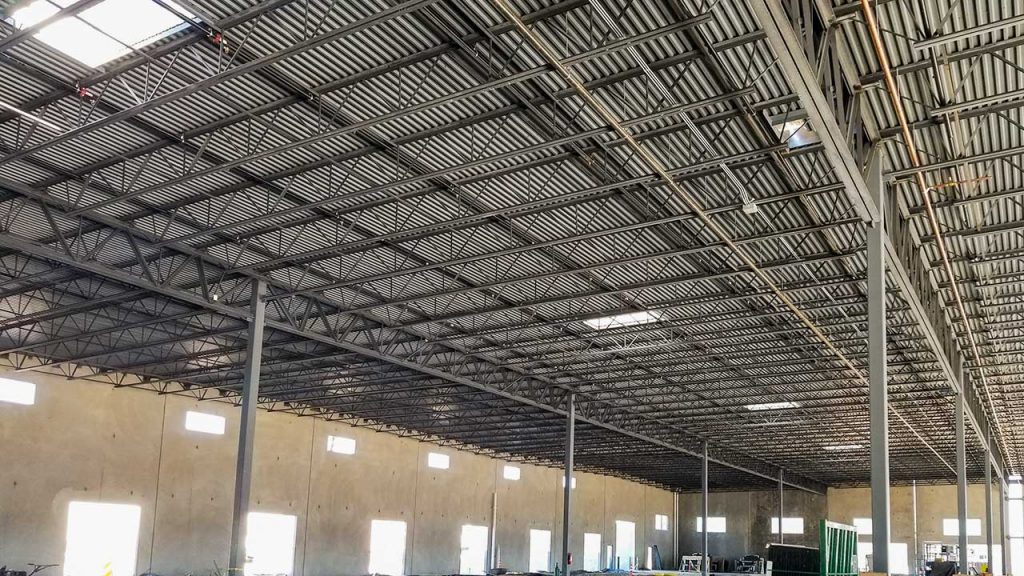 Velux LuxGuard Dynamic Dome Skylights

We will provide and install (42) 4' x 8' Velux LuxGuard triple dome clear over clear over white prismatic skylights. 18" insulated steel curbs, interior prime white finish, 18 Gauge, with 3/16" wire mesh 6" O.C. safety screens.