A before and after picture of a skylight in Charlotte, North Carolina
Before Pictures of old cruddy looking fiberglass skylight that was only sixteen years old. Maintenance people had to shut down the top floor because of the out-gassing of putrid smell through the fiberglass skylight. Replaced with polycarbonate barrel vaults, manufactured by CPI.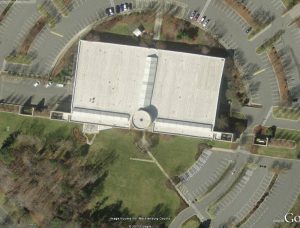 Search my blogsite for more information on this project.