Available for work in Colorado and Coast to Coast — It all starts with a simple phone call.
1-866-759-7732
Hailstorm Wreaks Havoc on Acrylic Skylights!
Encompassing 133 square miles of areas in Colorado Springs and unincorporated portions in the Falcon area of El Paso County, District 49 is one of Colorado's fastest growing school districts.
Earlier this year, another violent hailstorm roared through the district and did serious damage to many of the skylights, requiring many unit skylight retrofit.
We Replaced Skylights at Five of the Schools.
Vista Ridge
6888 Black Forest Rd
Peyton, CO 80831
13 SUN TUNNELS
26 Skylights
Ridgeview Elementary
6573 Shimmering Creek
Peyton, CO 80831
2 Skylights
Skyview Middle School
6350 Windom Peak Blvd
Colorado Springs, CO 80923
15 Skylights
Springs Ranch Elementary
4350 Centerville Rd
Peyton, CO 80831
1 Skylight
Woodmen Hills Elementary
8308 Del Rio Rd
Peyton, CO 80831
1 Skylight
Product Used:
16 – CD2 3636 Dynamic Dome 19 – CD2 4848 Dynamic Dome 6 – CD2 7272 Dynamic Dome 4 – CD2 4896 Dynamic Dome
13 – ZTD 022 3000 22″ HP Acrylic Domes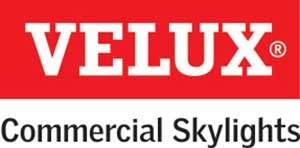 Results:
The polycarbonate outer dome provides superior protection against Colorado hailstorms.
The sidewall of the VELUX Dynamic Dome has been engineered to harvest more sunlight during low-light periods (morning and evening).
Most commercial skylights allow condensation to collect within an interior gutter. The VELUX Dynamic Dome utilizes a fail-safe proprietary wicking system that evacuates condensation to the exterior of the skylight.
An encapsulating design that provides an impenetrable water barrier with a 100 percent thermally broken skylight frame.
Benefits:
Improve the daylighting and solar heat levels required for the space.
Reduce dependence on electric lighting—increase energy savings.
Increase the facility's property value.
Healthy, natural daylight in the space with soft translucent light and accurate color rendition.
No required maintenance or re-coating costs
In classroom environments, increased daylighting has been shown to increase students performance.