Available for work in Colorado and Coast to Coast — It all starts with a simple phone call.
1-866-759-7732
Mall Skylight Inspection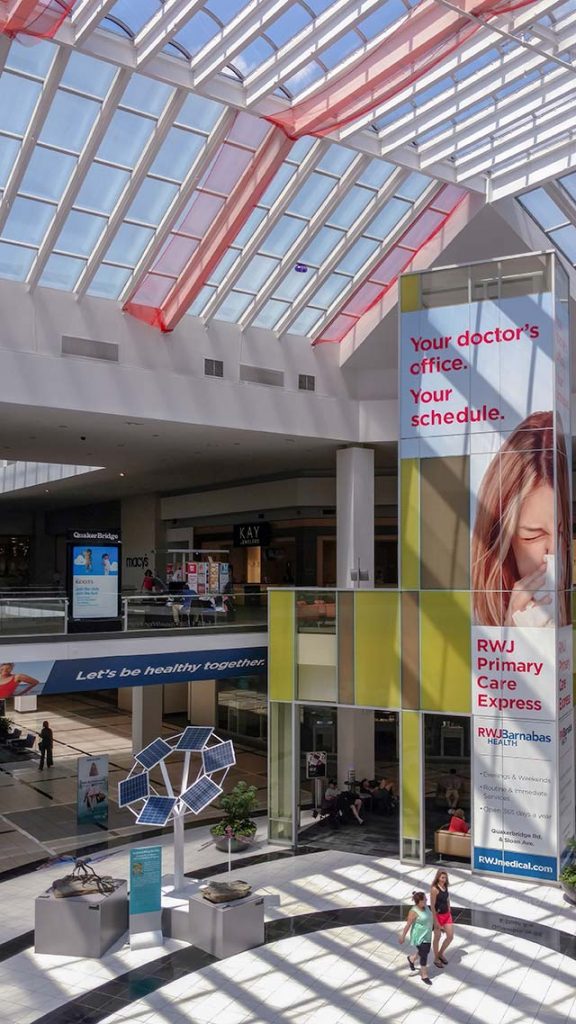 Quaker Bridge Mall is in Lawrence Township, New Jersey located just a few minutes south of Princeton University. The mall was originally built in 1975 and underwent a large renovation in 2012 with improvements to the interior of the mall.
Center court skylight.
The mall has several large skylights with the biggest of them all spanning over the heart of Center Court at 102 feet x 70 feet. This octagon skylight consists of 4 single sloped translucent polycarbonate sides that rise up to meet 15 barrel vault skylights that cover 30 feet by 60 feet.
Our recommendation
A site visit was conducted in May 2017 by Danny Packard to assess the skylights issues. Our recommendations were made to mall owners for Skylight Specialists, Inc. to provide and install a new skylight design that will replace the barrel vaults with an Oldcastle BuildingEnvelope BMS 3000 system—a tinted glass structural ridge skylight. This will feature updated gutters, high performance insulated glass and correct all issues with leaks.
Additionally, we will replace all of the single sloped polycarbonate panels with new CPI Daylighting polycarbonate Quadwall panels.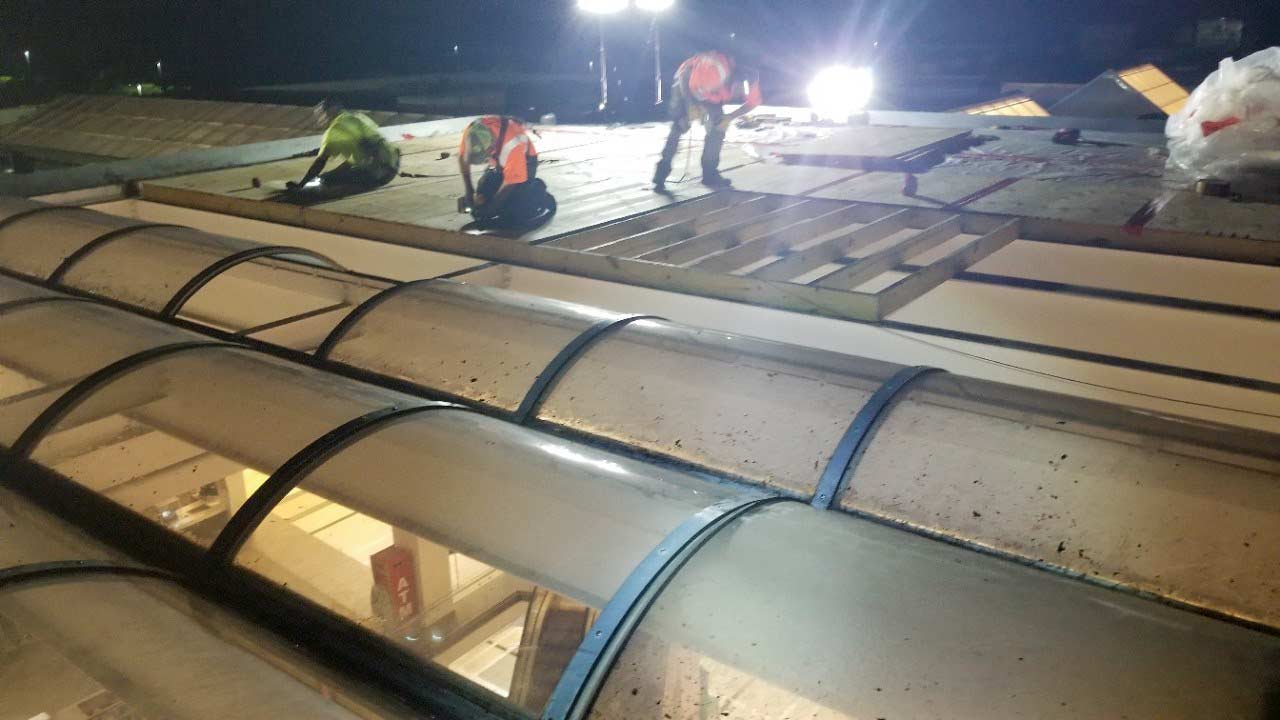 Skylight Specialists, Inc. will be the General Contractor on the entire project and work is projected to begin in the summer of 2019.