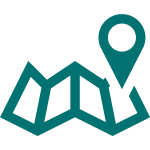 Re-skin existing glass pyramid skylight.
Komori America Corporation, established in 1983, is headquartered in suburban Chicago and is home to its national sales, service, and parts departments. They design and manufacture sheetfed and webfed offset presses, as well as currency and securities presses,
Product Used:
CPI (1) unit(s)-2.75″ CUSTOM SKIN PYRAMID 23.00′ wide x 23.00′ long odc. 12.86′ on slope odc.