Available for work in Colorado and Coast to Coast — It all starts with a simple phone call.
1-866-759-7732
Thirteen Velux Sun Tunnels to be installed at Gertrude Bell Middle School
Groundbreaking ceremony for a new classroom addition took place on 9/30/2020.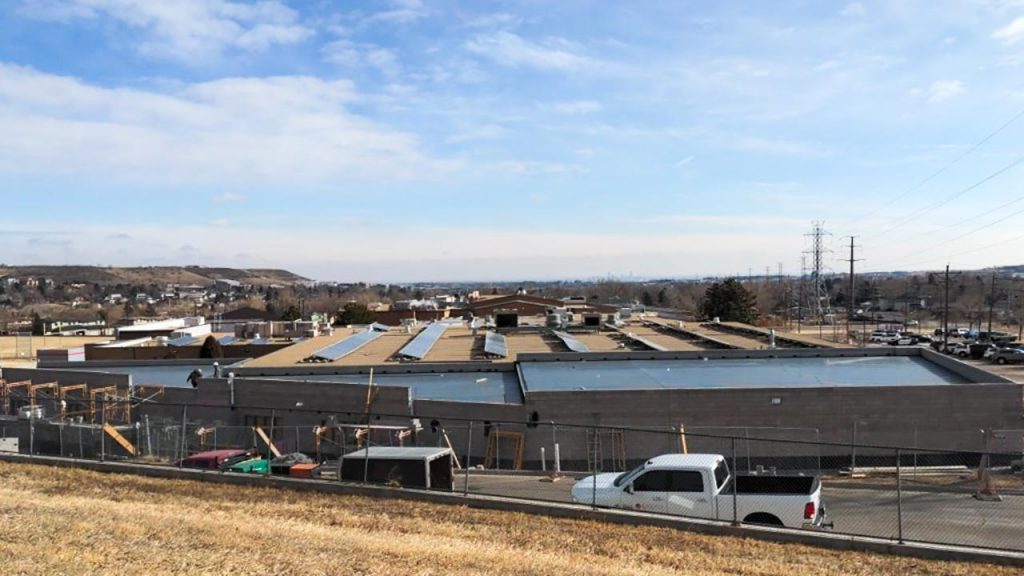 The project:
We will supply and install thirteen Velux Sun Tunnels at the Gertrude Bell Middle School in Golden, CO.
Late January, 2021.
Work began in late January of 2021 with the installation of the Velux aluminum, insulated curbs. This is as far as the project could progress until the roofers completed their part and the ceiling grid was installed.
Mid April, 2021.
With the roof and ceiling grid completed, we could now resume our portion of the project. Up on the roof, the Sun Tunnel flashing, domes and tubes are installed and work begins inside with the installation of more tubing, the daylight controllers and the ceiling diffusers.
Inside, work progress with connecting the tubing and daylight controller to the ceiling diffuser assembly.
Product used:
(13) 22 in. low profile high impact acrylic VELUX Sun Tunnels
(13) TCC 022 0000 22in LP Dome & Curb Flashing Kit
(13) TTC 022 0000 22″ Tile Ceiling Diffuser Kit-Frosted
(13) ZTP 022 22″ Daylight Controller
(4) ZZZ 233 Controller Switch/Power Supply
(13) 26.5 in. x 26.5 in. x 12″ Double Wall Insulated Al Curb, Mill Finish