Location: 2 E South St Raleigh, NC 27601

Project Status: Completed
Products Used: Dowsil 795
General Contractor: Owens Roofing, Inc.
Available for work in Colorado and Coast to Coast — It all starts with a simple phone call.
1-866-759-7732
Duke Energy Center for the Performing Arts AJ Fletcher Theater
We will perform a wet seal on two existing skylight systems with new high-grade silicone sealant. Approx. 620 linear feet of seams.
Approximately 66 feet by 10 feet. One failed glass unit will be replaced.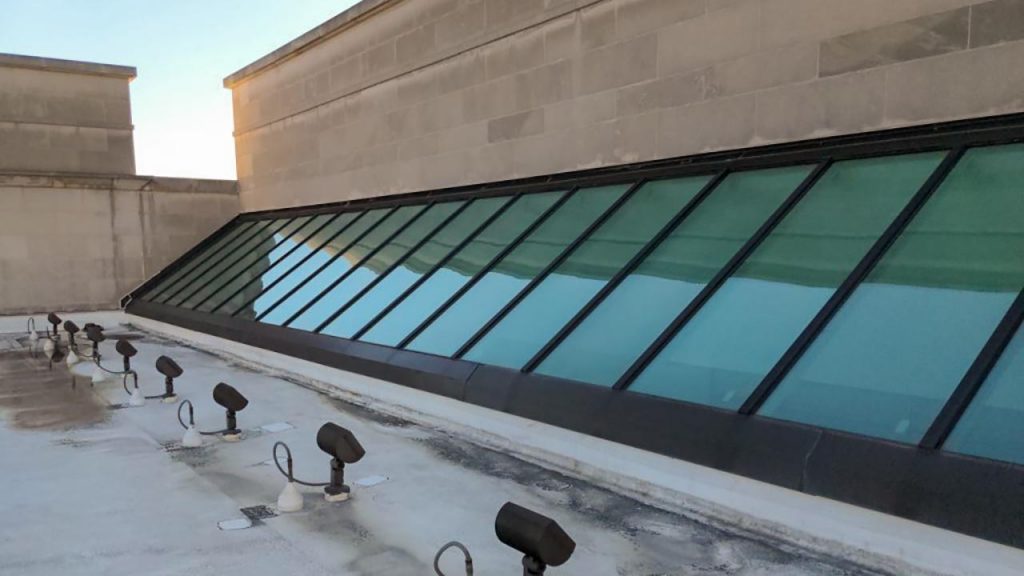 Approximately 25 feet by 5 feet.
The wet seal project begins:
Some of the issues: