Available for work in Colorado and Coast to Coast — It all starts with a simple phone call.
1-866-759-7732
Three problem skylights to be replaced.
We have been contracted by Ogilvie Properties, Inc., the managers of this building in Highlands Ranch, CO, to replace three of the skylights on the building.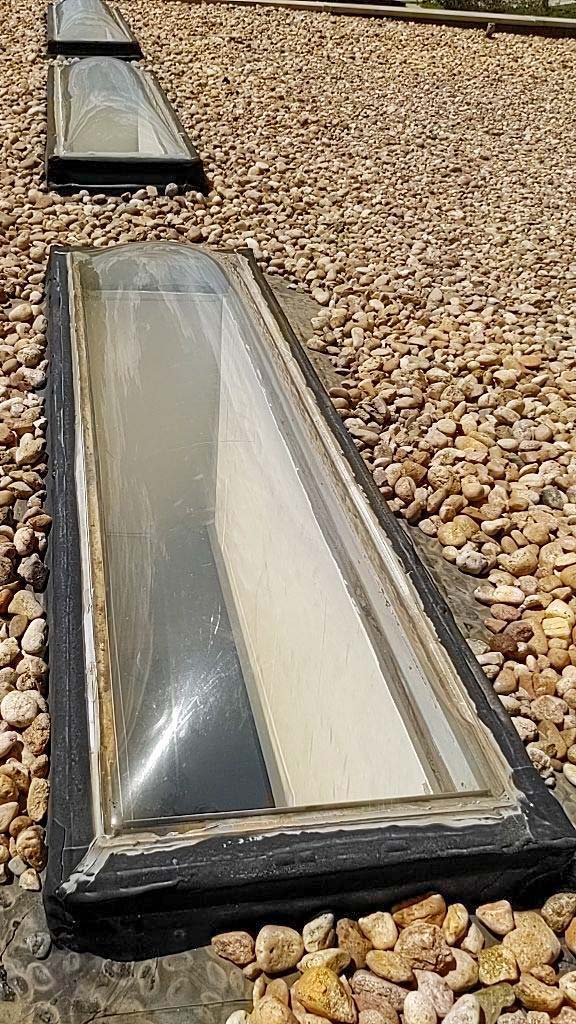 The skylight replacement project:
The existing curbs are too low and not up to code, so fire treated lumber is used to correct the issue. This will help prevent issues caused by melting snow. Rolled roofing is used to flash the raised curbs and the new double dome unit skylights are installed.
(2) VELUX CT2 Double Dome skylights
OCD: 24 in. x 96 in.
Finish: Mill
Glazing: Clear Acrylic / Clear Acrylic
Curbs: 2×12 Fire Treated Lumber