Available for work in Colorado and Coast to Coast — It all starts with a simple phone call.
1-866-759-7732
Four 4×4 skylights replaced for less than $3000.
Caught in the hailstorm that hammered west metro Denver with golf ball and baseball sized stones on May 8, 2017, three of this building's acrylic skylights were shattered.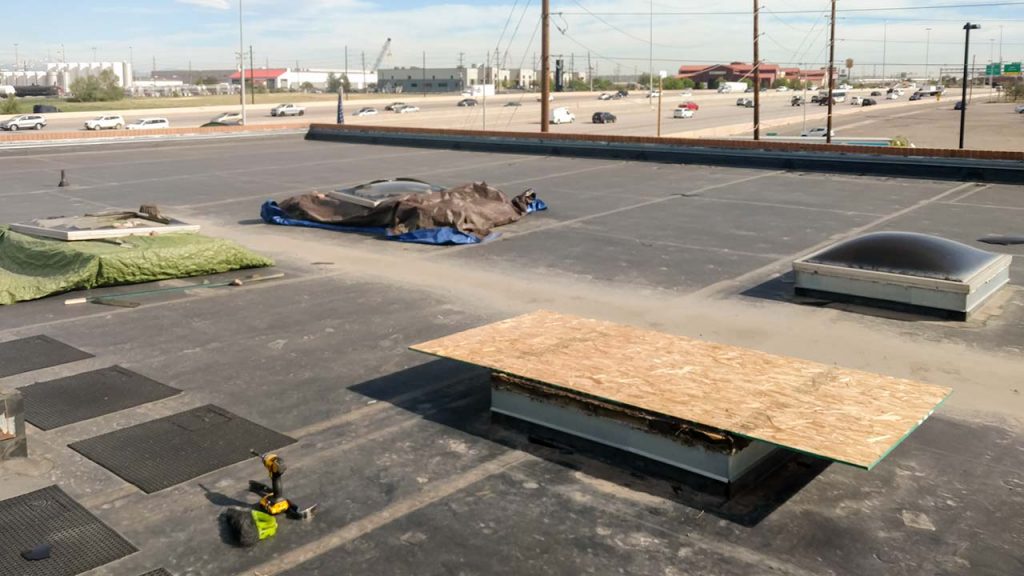 A simple project done correctly.
First of all, we remove the four existing skylights. We can then clean up the curbs and flashing. This may be the most important step in the whole process and is often where others cut corners. We understand the importance of this step and do it properly. after all, we are skylight specialists.
The Velux Dynamic Dome Advantages:
15-year WARRANTY on LuxGuard options. Including breakage (hail breakage up to 2" in diameter).