Hailstorm Damages Seven Dome Skylights at Wholesale Food Service Supplier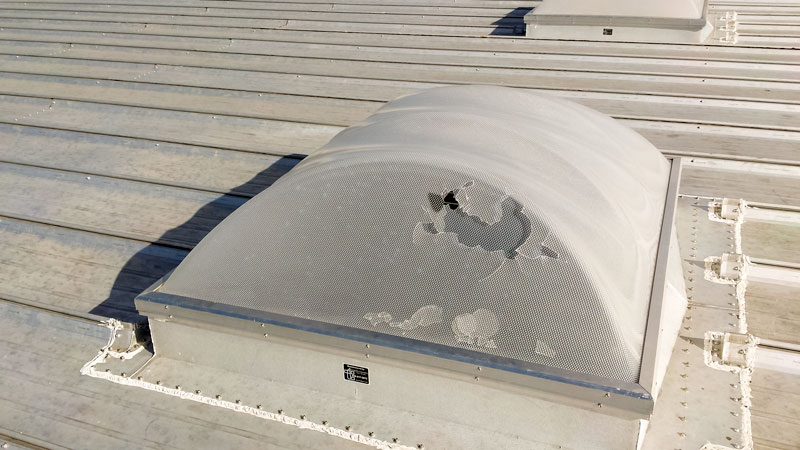 A severe hailstorm in September of 2014 damaged several of the building's acrylic dome skylights.
The golf ball-sized hail that hit the south Denver metro area on Sept. 29 caused an estimated $213.3 million in insured losses and ranked as the state's eighth most expensive hailstorm on record.
Restaurant Depot is a wholesale cash and carry food service supplier selling a broad selection of products for independent restaurants, caterers and non-profits organizations.
What We Did:
Supplied and installed the dome skylights.
Work was completed with minimal disturbance to the day to day operations.
Product Used:
Results:
The project was completed on schedule and within budget.
The owners were quite pleased with the performance of our technicians.
Benefits:
Correct the daylighting and solar heat levels required for the space.
Reduce dependence on electric lighting—increase energy savings.
Increase the facility's property value.
Healthy, natural daylight in the space with soft translucent light and accurate color rendition.
No required maintenance or re-coating costs.
In work environments, increased daylighting has been shown to increase productivity.
In retail environments, increased daylighting has been shown to increase sales by as much as 40%.