Available for work in Colorado and Coast to Coast — It all starts with a simple phone call.
1-866-759-7732
Poste Montane Lodge Gets Sophisticated Skylight Replacement.
The Poste Montane Lodge is a sophisticated resort located in the heart of Beaver Creek Village. When they realized their existing roof windows had to be replaced they chose a sophisticated skylight replacement. The VELUX Solar Powered "Fresh Air" Skylight equipped with solar powered, light filtering blinds.
The existing skylights were indeed failing. They leaked and could no longer be safely opened. The hotel management recognized that their resort could no longer wait to have them replaced.
What We Did:
During the skylight replacement process it was discovered that the continuous leaking was starting to cause damage to the structure. Fortunately we came prepared for this type of repair because of our experience and we were able to make the repairs without interruption.
Additionally we repaired leaks from snow guards that prevent snow from sliding off the roof. These guards were not installed properly and we took the time to repair them while we had the shingles removed.
What Makes the VSS Skylight Sophisticated?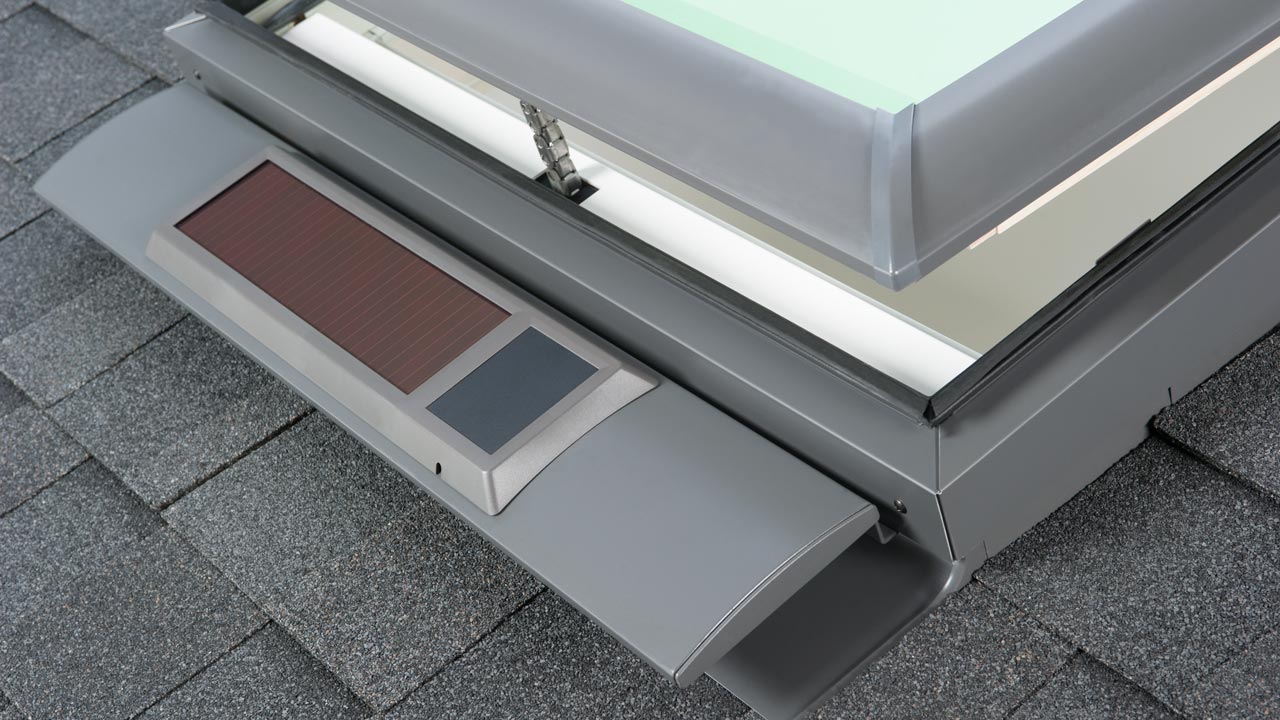 No wires needed. Lower cost for installation.
Sophisticated Control:

Touch control of fresh air and light with one remote.

Sophisticated Glass:

Low E³ coatings for an optimum balance between light transmittance and heat gain.
Neat® glass coating to keep the skylight cleaner longer, leaving the surface virtually spotless.
Up to 25% less unwanted outside noise than a standard double pane glass.

10-Year No Leak Warranty including installation.
Product Used:
Eight VELUX VSS M08 solar powered skylights with tile flashing kits and solar powered light filtering blinds in Classic Sand.