Available for work in Colorado and Coast to Coast — It all starts with a simple phone call.
1-866-759-7732
Fiberglass fiber bloom necessitates replacement.
Killen Enterprises, General Contractor
Fiber bloom is where the constant exposure to UV rays of the sun erodes the matrix of the material and exposes the glass fibers. With preventative maintenance, by coating the surface, it can be stopped. However, without the maintenance, it can proceed to the point where replacement is the only viable solution.
Such is the case with the skylights at LifestyleRx a wellness center in Livermore, California.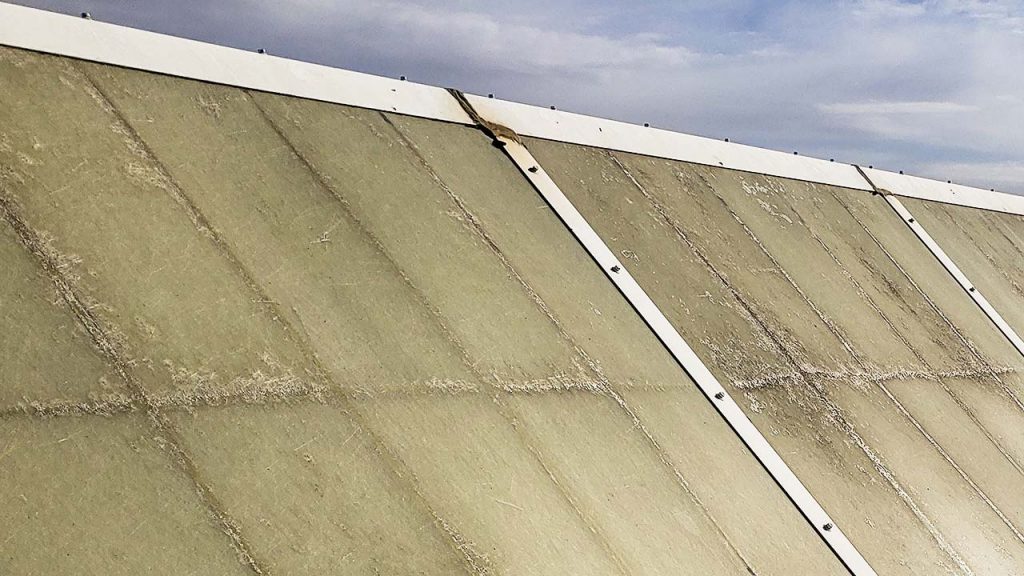 The project:
We will replace the six skylights with CPI Daylighting Quadwall skylights. These polycarbonate skylights contain no fibers to bloom and barely yellow over time.
Color Change Test results:
Successful exposure to concentrated natural sunlight radiation of 56000 MJ/M2 (1540 MJ/M2 of U.V.) at New River Site, Arizona.
Color Change ASTM D2244 No more than 3.0 units Delta E after 60 months.
Product used:
CPI Daylighting Quadwall Skylights
(1) unit(s)-4″ QUADWALL RIDGE 8.00′ wide x 30.00′ long odc with vertical end walls.
(3) unit(s)-4″ QUADWALL RIDGE 8.00′ wide x 25.00′ long odc with vertical end walls.
(1) unit(s)-4″ QUADWALL RIDGE 8.00′ wide x 20.00′ long odc. with vertical end walls.
(1) unit(s)-4″ QUADWALL SINGLE SLOPE 8.00′ wide x 6.50′ long