Available for work in Colorado and Coast to Coast — It all starts with a simple phone call.
1-866-759-7732
Three barrel vault skylights need some TLC!
Our crew will scrape, clean and wet seal the three existing skylight systems and install all new beauty caps or custom aluminum caps to cover the existing caps. The new caps will be designed to drain water over the outside of the joints and glazing instead of possibly seeping into the cap system.
By the end of the project, the crew will have caulked over 12,290 feet of joints. That's 2.33 miles!
Skylight #1
300 Feet
8743 Linear Feet of Scrape & Re-Caulk
610 Bays (Units of Glazing)
620 new caps plus ends
Skylight #2
147 Feet
3240 Linear Feet of Scrape & Re-Caulk
240 Bays (Units of Glazing)
284 new caps plus ends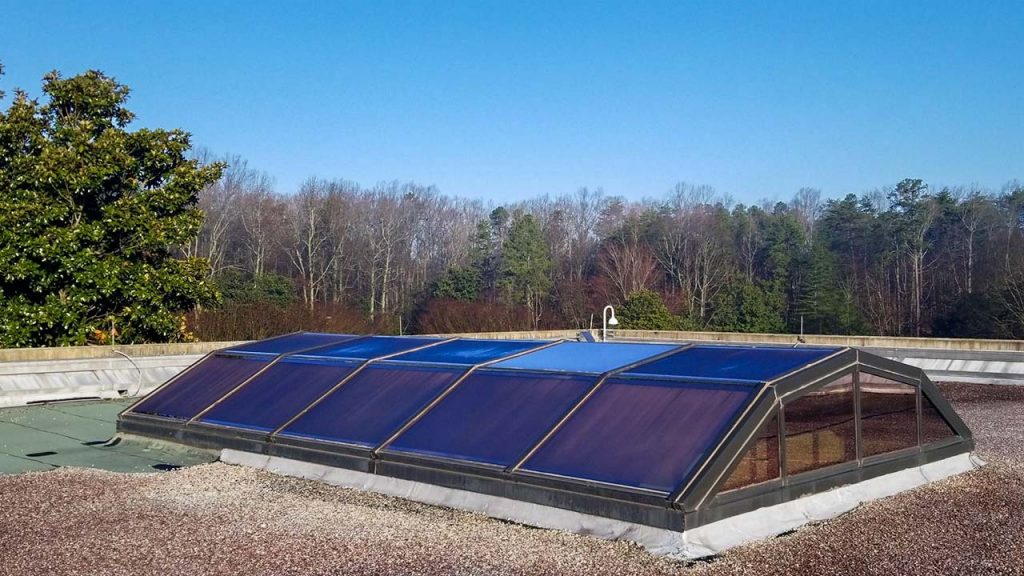 Skylight #3
23 Feet
307 Linear Feet of Scrape & Re-Caulk
30 Bays (Units of Glazing)
36 new caps plus ends
Some examples of the issues:
From the interior:
The process:
Project complete