Available for work in Colorado and Coast to Coast — It all starts with a simple phone call.
1-866-759-7732
Cracked and leaking skylights will be replaced.
Five foot by eighteen foot (nominal) three bay tandem skylight has exceeded its useful service life. We will be replacing the system with an American Skylights custom built, like for like skylight.
Replacing the skylight: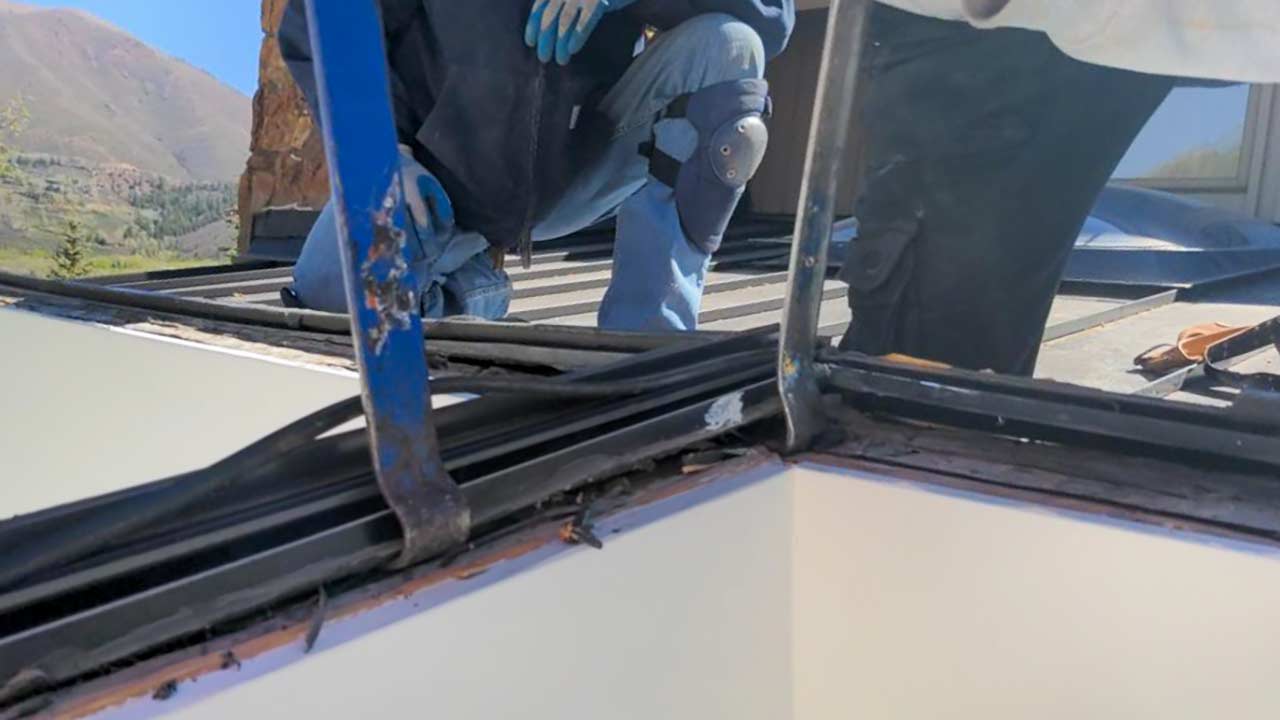 3 bay system with American Skylights acrylic dome skylights od curb 60.5 by 219 bronze over clear.