QUADWALL®, THE POWER OF RST – REMOVEABLE SKIN TECHNOLOGY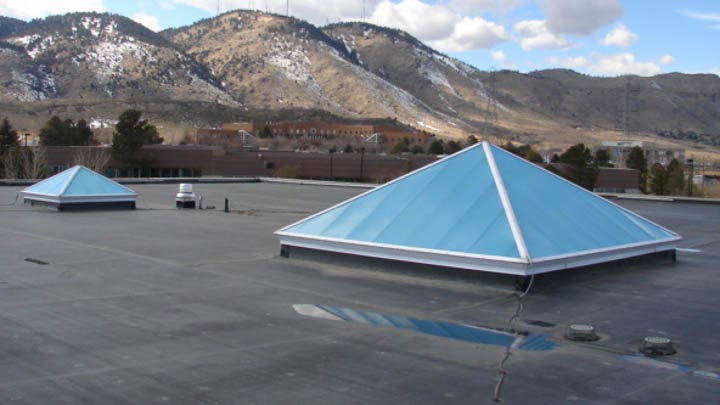 Quadwall® The power of Two Independent Panels in One Assembly to Extend Building Envelope Performance and Longevity.
RST – Removable Skin Technology
REPLACE exterior glazing panel without exposing the building's interior.
EXTEND building envelope longevity. The interior panel is always shielded.
RAINSCREEN PRINCIPLE – Equilibrium of air pressure between the outside and inside of the "rainscreen" prevents water penetration into the building itself.
Additional Benefits
INCREASED control over light and solar heat gain, glazing colors and insulation values.
ENERGY EFFICIENT – Provides the best ratio of insulation (U-Factor) to visual transmittance (VT%).
HIGH PERFORMANCE DAYLIGHTING – Glare-free diffused daylighting.
AESTHETICS – Internal panel structure allows for a flush, modern look on the exterior.
BI-COLOR OPTION – Offering a unique aesthetic and customized solar performance.
Technical Data
CPI Case Studies
Project Gallery
Consolidated Mutual Water Company |
Denver CO
THE PROBLEM:
The water company's skylights were in very poor condition. Leaks were prevalent and needed immediate attention. In addition, the glass in the skylight was also in bad shape. Light quality was very poor. Poor engineering and design forced a replacement.
THE SOLUTION:
We were able to provide a temporary re-seal to get the facility through our rainy season. A CPI Daylighting's Quadwall polycarbonate pyramid skylight was a perfect retrofit solution. A blue translucent panel was chosen to balance the existing electric lighting.
Specialized QUADWALL Skylights
QUADWALL Skylights Panel Options
FORCED ENTRY
RESISTANT SKYLIGHTS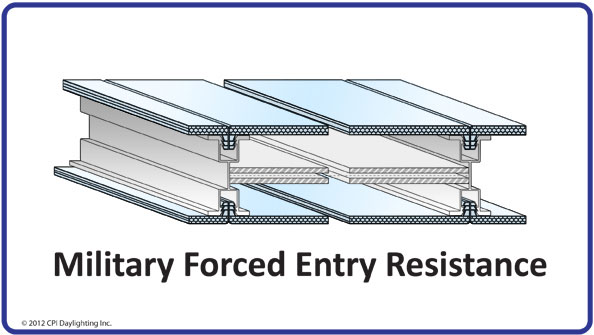 Certified per Department of State SD-STD-01.01
and Department of Defense Ufc4-020-01
Security Engineering Manual

SOUND REDUCTION
SKYLIGHTS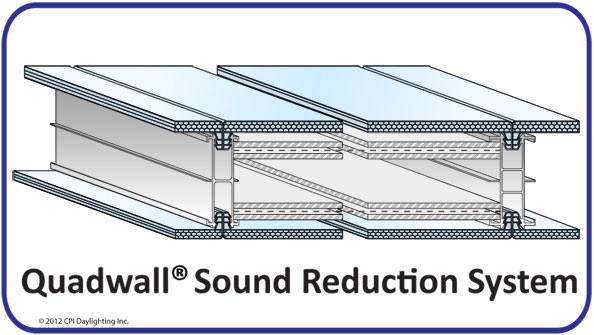 Quadwall® 2 Panel Assembly
With Special Inserts for
Sound Reduction
STC of 32-43
Free email consultation with price ranges for options.
Email