Skyco Industrial/Commercial Unit Skylights
SKYPRO Industrial Unit Skylight
Superior quality natural daylighting combined with exceptional strength and durability
Available in ICC-ES Listed Model or FM Approved Model
High-impact SKYPRO polycarbonate domes
Unique SKYWAVE Arc design provides even light distribution and 30% more surface area
Rated for high-wind exposure zones
Meets UL 972 Impact Resistance Standard (800lbs)
IR Resistance options to reduce SHGC
Single or double dome options
Curb mounted or self flashing
(Curb Mounted Unit Shown)
Optional FM Approved Model available
UL Listed Heat And Smoke Vents
Skyco Skylights offers a complete selection of heat and smoke vents ranging from non-listed models to UL Listed models which meet the requirements for UL 793, as referenced in the (IFC) International Fire Code.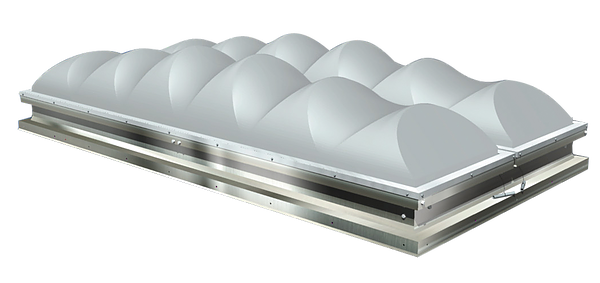 Smoke vent operation is achieved via standard fusible links for automatic operation in the event of a fire, or may utilize ETL (electro-thermal links) which may be wired to smoke detectors, sprinkler-flow valves or to an exterior control panel, accessible by the local Fire Department, to operate the smoke vents.
Tested and certified to UL 793 Standard
High-impact polycarbonate domes
Passes performance requirements for AAMA/WDMA/CSA 101/I.S./A440-11
Galvanized steel or aluminum frames
Unique SKYWAVE Arc design provides even light distribution and 30% more surface area
Domed or metal insulated lid options
IR Resistance options to reduce SHGC
Listed for 90 PSF uplift load
Quick lead time to meet project schedules
Curb mounted or self flashing
(Curb Mounted Unit Shown)
Skyco Custom Structural Skylights
Skyco Skylights provides a wide selection of metal-frame skylight configurations and features a full range of glazing options including a complete assortment of insulated glass, dynamic electronically tintable glass, photovoltaic glass, multi-wall polycarbonate panels, proprietary SKYGLAZE translucent panels, and acrylic or polycarbonate sheet.
Skyco Skylights offers a complete skylight system including design, engineering, structural calculations, project management, and complete in-house manufacturing capabilities.
Available Shapes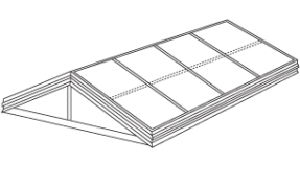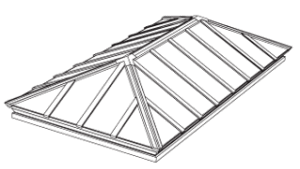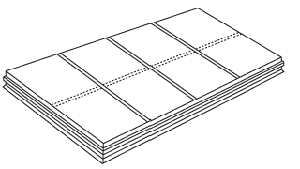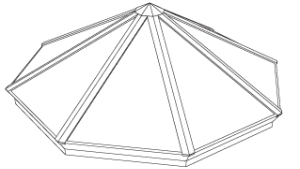 A Solarium configuration is also available.