Available for work in Colorado and Coast to Coast — It all starts with a simple phone call.
1-866-759-7732
Retrofit Skylight Project for the Saddle Ridge Condominium Association.
Built in 1994, The Saddle Ridge Condos skylights were reaching the end of their useful lifespan. The decision was made to replace the skylights on all nineteen buildings before their continued deterioration caused more serious issues.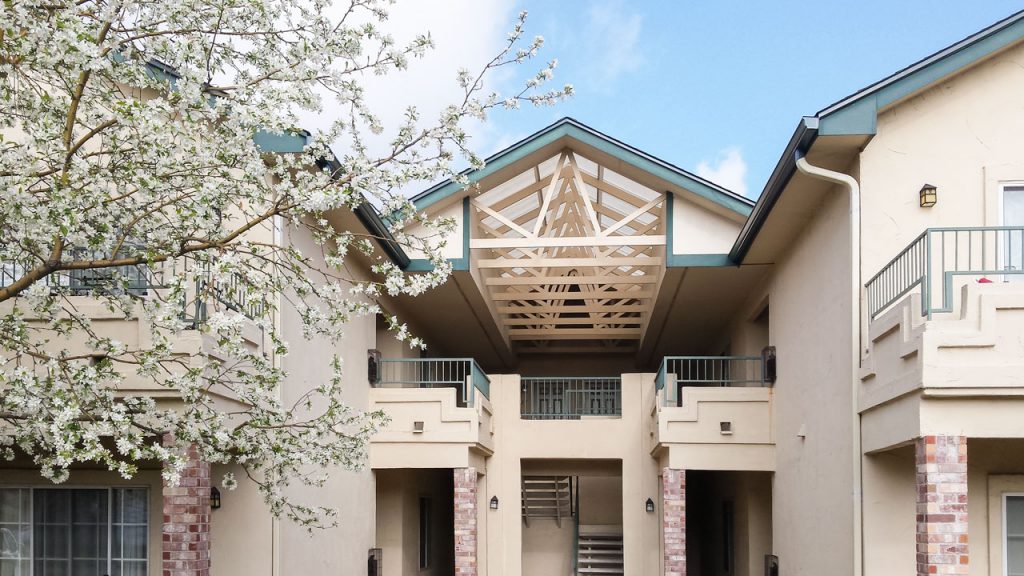 The original architect's design was an excellent use of daylighting. Using natural, diffused daylight to illuminate the buildings' stairwells certainly saved a pretty penny over the years! But eliminating the dark, closed-in feeling of a solid roof above the stairwell? Priceless.
Showing Their Age:
These skylights are just over twenty years old. They have actually aged gracefully considering the harsh conditions of our Colorado climate—harsh summer sun, hail storms, heavy snow, large and rapid temperature swings. However, it is time to replace them.
What We Did:
Each building had one single panel twelve by twenty four foot saddle ridge skylight and two six by six foot pyramid skylights. With our accurate measurements, we made use of CPI Daylighting's Direct to Fab (D2F) program to automate the engineering. This cut weeks off the delivery date.
Our retrofits were essentially direct replacements of the original skylights with the added benefit of modern technology—improved materials and better performance.
Product Used:
CPI Daylighting Direct to Fabrication translucent, polycarbonate retrofits.
(19) Heat Bent Single Panel Saddle Ridge Toplites 12′ x 24′.
(38) 6×6 D2F Quadwall Pyramid Skylights.

Results:
Careful coordination and communication was needed to provide safe conditions for the tenants with a minimum of disruption. Our crews are experienced and well versed in working with contractors and the general public. We're quick and we minimize the "open" time of the opening, reducing risk to others..
The job was completed smoothly—on schedule with no significant issues.
Single Panel Skylights.
We do not recommend the use of single panel skylights in most climates except over unheated spaces. This project is a perfect example for using single panels. All the benefits of natural daylight at an economical price.