Single Panel Standing Seam Translucent Insulated Glazing System
THE PentaClad™ SYSTEM
PentaClad™ panels are specially formulated to suit the demanding performance requirements of the North American architectural market for panel thicknesses, fire performance and co-extruded UV protection.
Main polycarbonate panels 2' nominal widths, extruded with Nano-Cell® technology and with standing seam, 5/8" (115mm) upstands protruding 90° to the panel face.
Grip-lock double tooth design of snap-on and interlocking dry glazed profiles.
Concealed patented HD stainless steel and aluminum retention clips utilizing continuous top flanges.
Structural supporting systems.
Variety of perimeter aluminum engagement profiles
The PentaClad™ System consists of the following components:
Glazing panels, extruded with standing seam up-stands. The up-stands provide a double tooth grip-lock connection that ensures longevity in resistance to high wind loads
A variety of snap-on interlocking dry-glazed U connectors made of polycarbonate or aluminum
Concealed heavy duty metal retention clips tested to exceed 180 psf loads (patented by US patent # 7,546,708)
Nano-Cell PentaClad™ Translucent Panels
Substructural support frames and a variety of aluminum perimeter frame designs for a wide range of applications
Wall Cladding | Parking Garage | Seattle WA
REQUIREMENTS:
This unique project was designed to take an ugly, dirty-looking nine story parking building sitting in downtown Seattle and modernize its appearance while protecting the cars and people using the space from inclement weather.
An opaque wall was not an option for obvious reasons, including safety.
Some of the walls were curved.
All work had to be completed from the interior.
Deliveries at night and with low ceiling height restrictions.
Keeping parts of the structure open to the public to insure continued income for the owner.
Keeping the public safe and at bay.
SOLUTIONS:
Working closely with the architect and CPI Daylighting, Skylight Specialists, Inc. installed a very unique solution that met all the requirements and included solving some additional special challenges:
Acquiring all necessary licenses and building permits—no mean feat!
Accurately locating all existing handrail posts.
Installing the product from the interior required specialized equipment.
Maintaining straight and plumb installation—including a continuous curve—for nine stories.
Coordinating work with all other trades involved in the major overhaul.
24,000 sqf of a PentaClad™® single panel system weighing less than 2 lbs/sqf installed from the first to the ninth floors.
The ice white matte finish, standing seam panels were installed in reverse, providing a seamless flush look to the exterior—a "Times Square" look.
The PentaClad™ system design allows areas of the garage to be enclosed, while keeping others open for ventilation.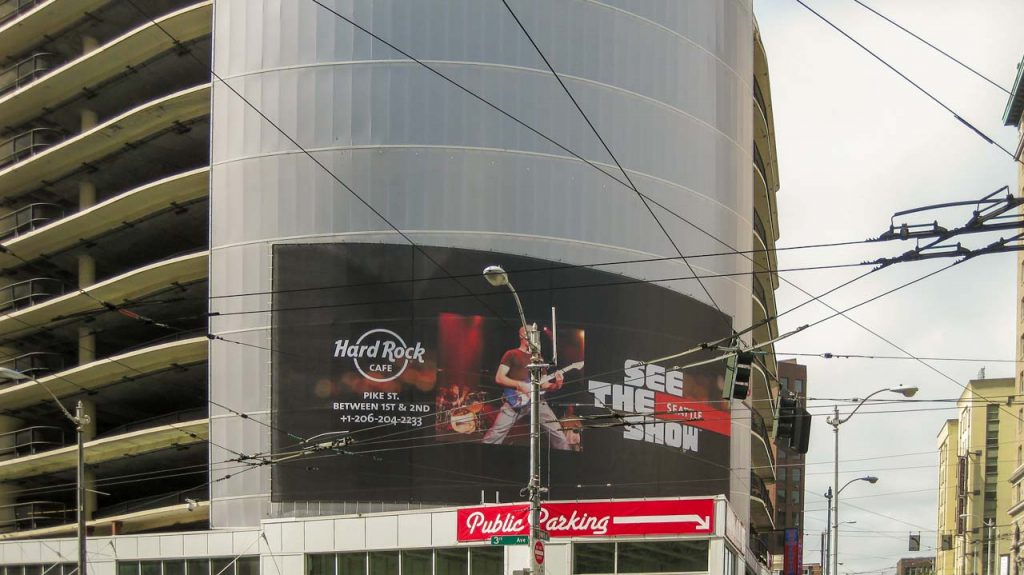 Kingspan L+A Wall-Lights