Product Type

Unitized Quad Glazed Wall Lights

Parameters

2' x up to 45' in single length
Panel Weight: 1.5-2.2 lbs/ft²
TODAY'S MOST VERSATILE, HIGH PERFORMANCE AND COST EFFECTIVE Insulated TRANSLUCENT UNITIZED DAYLIGHTING SYSTEM!
Translucent Walls
Extreme versatility
The extreme versatility and unitized assembly of the UniQuad® system makes it the perfect system for walls and building facades. This system is also effective for clerestories and smaller scale punched openings.
Modular Aesthetics
UniQuad's sleek, linear aesthetic and modular construction enable the system to be easily integrated with other building envelope components.
Creative Options
With a wide range of colors, and the potential for incorporating graphics and lighting, UniQuad offers designers the opportunity to rethink daylighting in a creative and inspiring way.
Unitized Insulated Translucent Building Envelope Solutions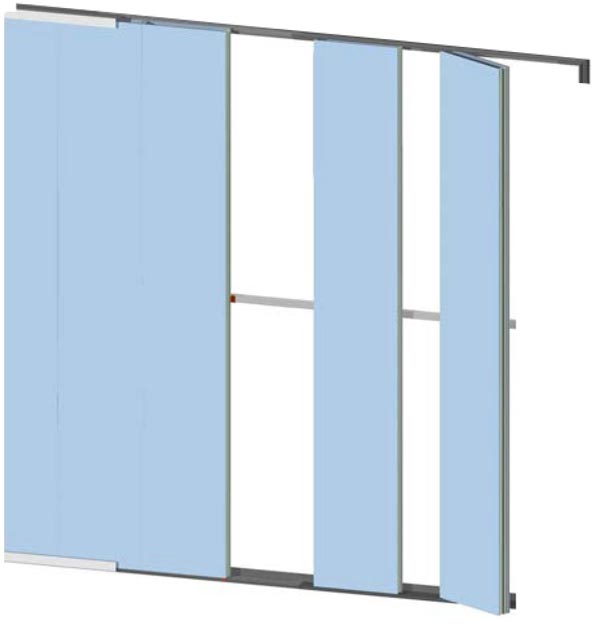 The hallmark of the UniQuad® system is the innovative two piece panel connection, which enables the system to be unitized.The panels themselves are factory glazed and assembled for superior quality control.
The unitized construction of the system results in quick, cost-effective installation.
Frame System
The two piece frame system consists of a sill and sub-sill. It is designed so that the necessary fasteners don't penetrate the sill frame. A thermally broken frame is also available.
UniClip™
The concealed UniClip™ is designed as a structural clip, capable of withstanding heavy loads. The specialized design enables the panels to be installed quickly and remain in place without needing frame caps.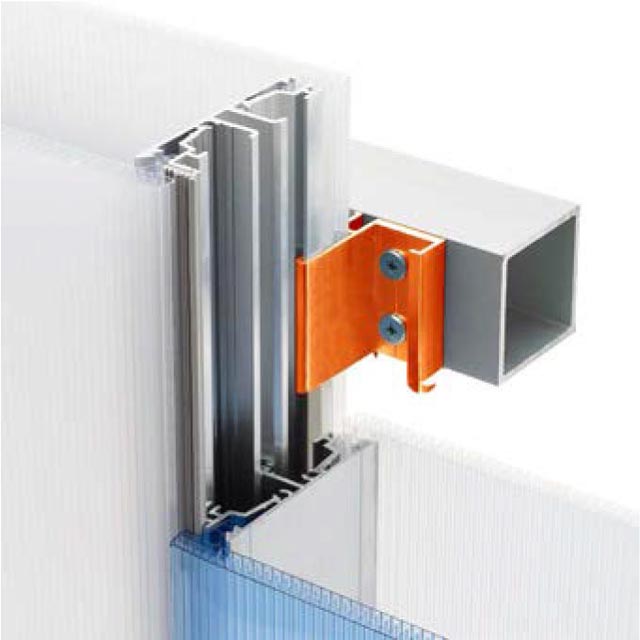 Panel Clip
The panel clip fastens directly to the internal UniQuad® structure, which prevents the glazing from breaking under extreme clip loads, as is common with other systems. The metal-to-metal connection enables the glazing to freely expand and contract. It also increases the system's ability to withstand high loads and span floor-to-slab.
Standard Features
Long-span capability out-performs single panel spanning.

Unitized concept – Economical benefits for both small and large projects.
Simplified field installation process for high performance building envelopes.
Tested for water per ASTM E331/AAMA 501 and air infiltration per NFRC 400.
Tested for wind load, cycling and missile impact level D per ASTM E-1886 & 1996.
Bi-Color Option – Offering a unique aesthetic and customized solar performance.

Quad Glazed – U value of 0.22 with Light Transmission of up to 52%.
NFRC tested and certified for U value and SHGC.
Anti-glare and diffused light meets and exceeds energy code requirements.
Best ratio of insulation to light transmission for cost effective performance.