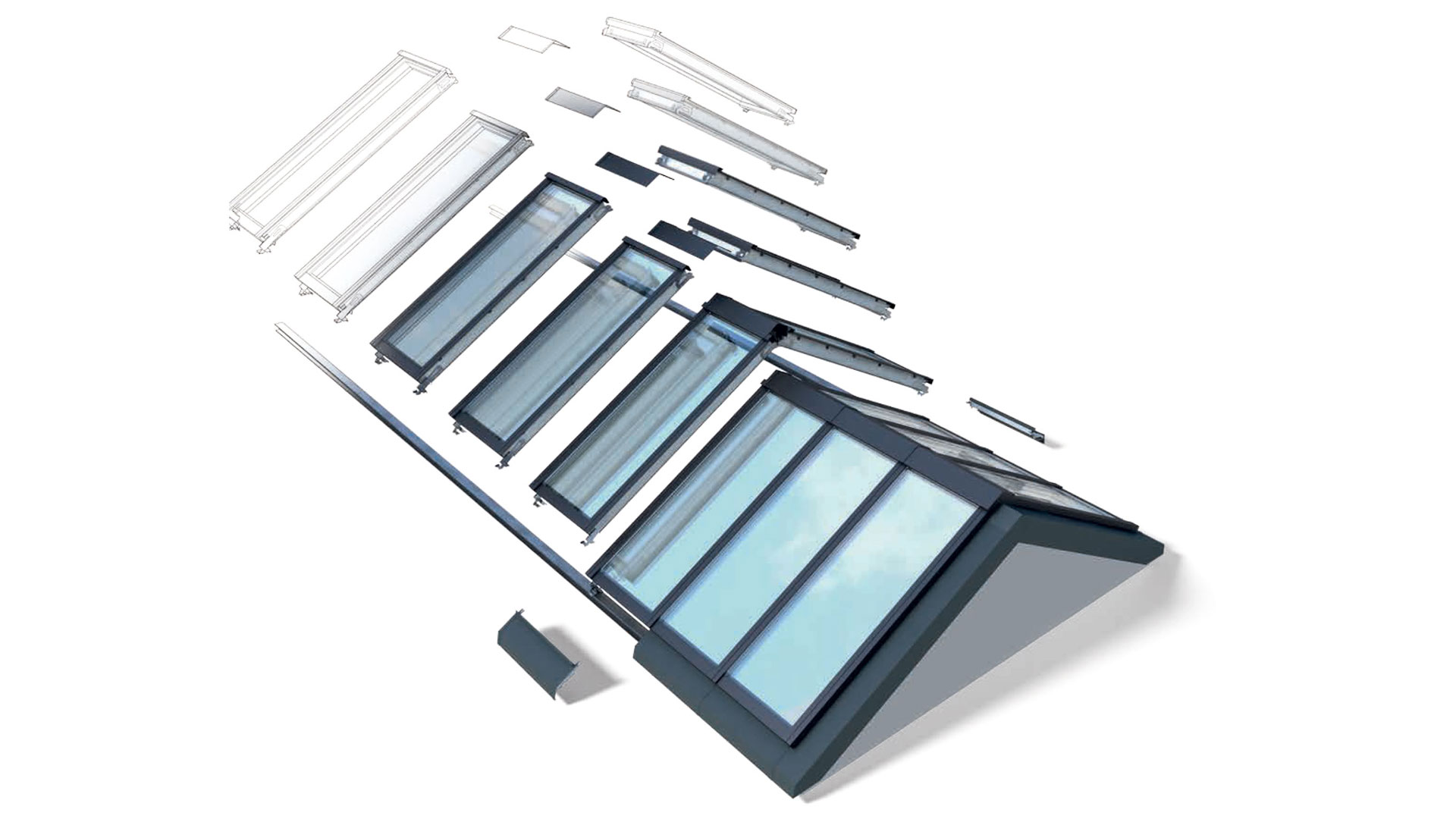 Product Type

Modular Ridgelight

Specified Slope

The flashing allows for installations with a 25 - 40° pitch.
No beam is required as the construction is a self-supporting structure.
Mounting bracket


The galvanized steel mounting bracket at the bottom and the interlocking ridge bracket at the top ensures a precise and easy installation.

Self-supporting ridge


The self-supporting ridge is covered internally by a white cover that offers an elegant finish.