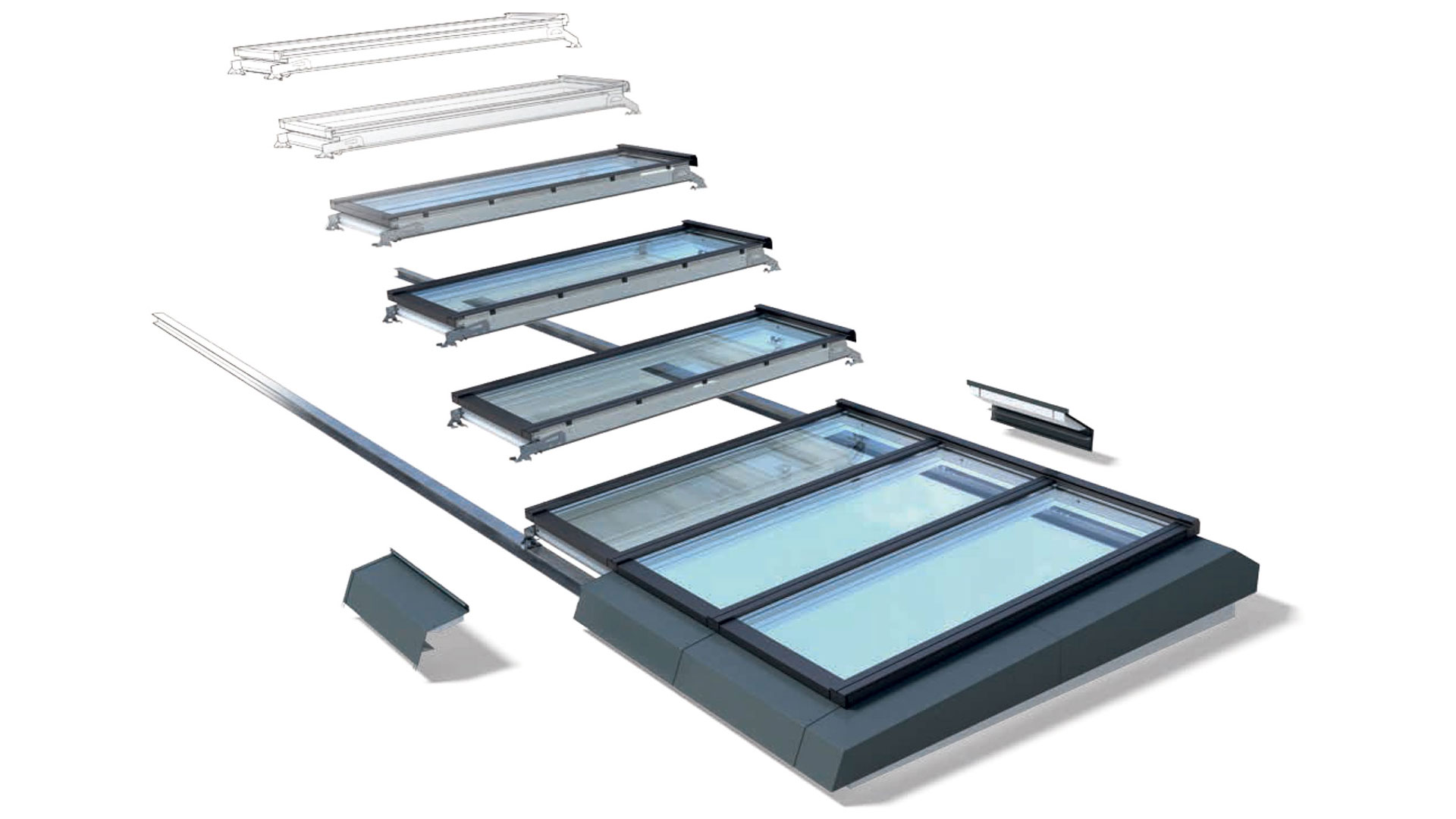 Product Type

Single Slope

Specified Slope

The flashing allows for installations with a 5 - 25° pitch.
Mounting bracket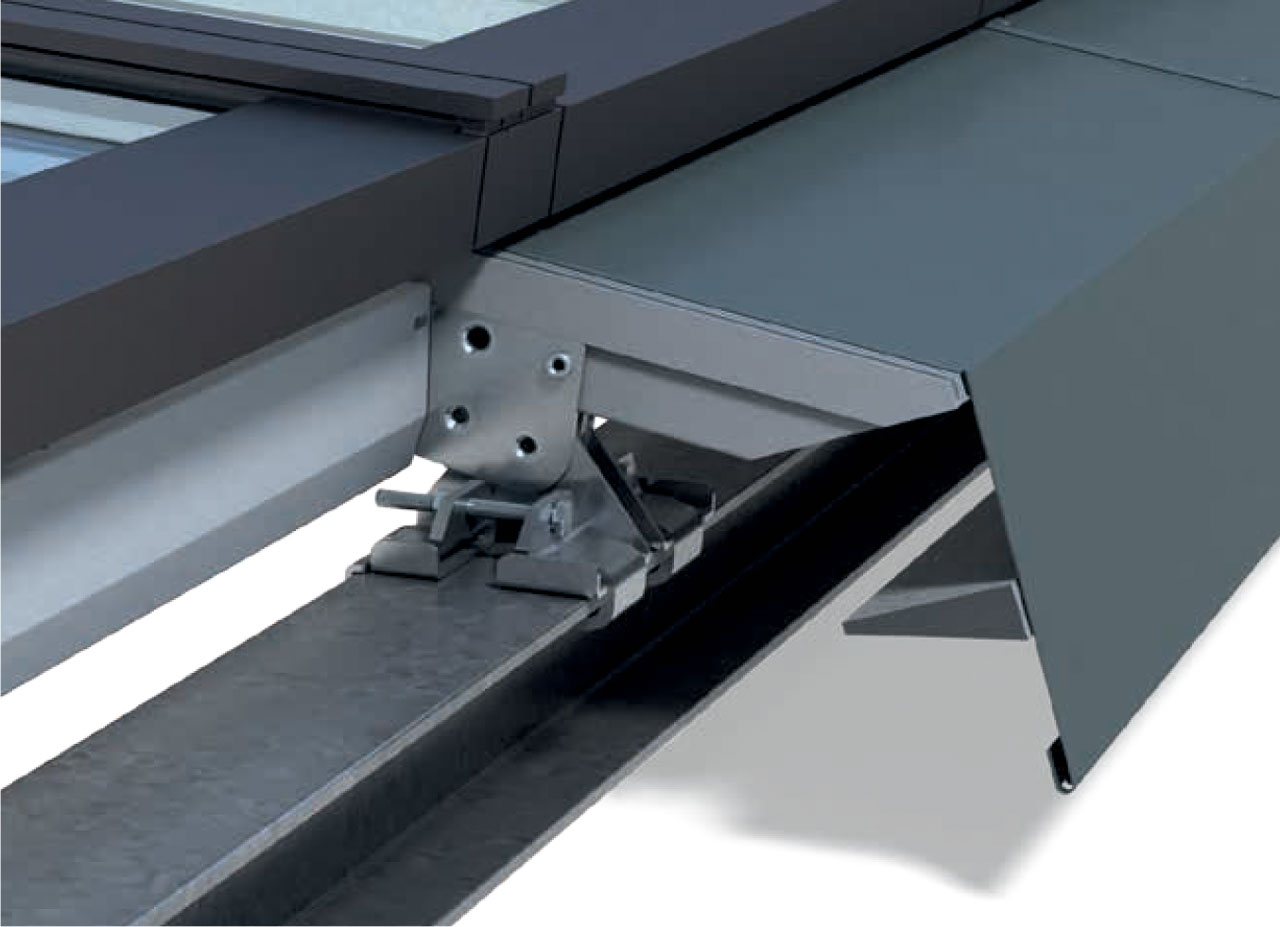 The galvanized steel bracket system for fastening the module consists of two identical brackets and clamps at top and bottom, ensuring a precise and easy installation.
Modular flashing

The prefabricated modular flashing comes with integrated insulation and snow stop. The flashing is easy to install and guarantees a perfect fit that makes it 100% waterproof.
Wall-mounted longlight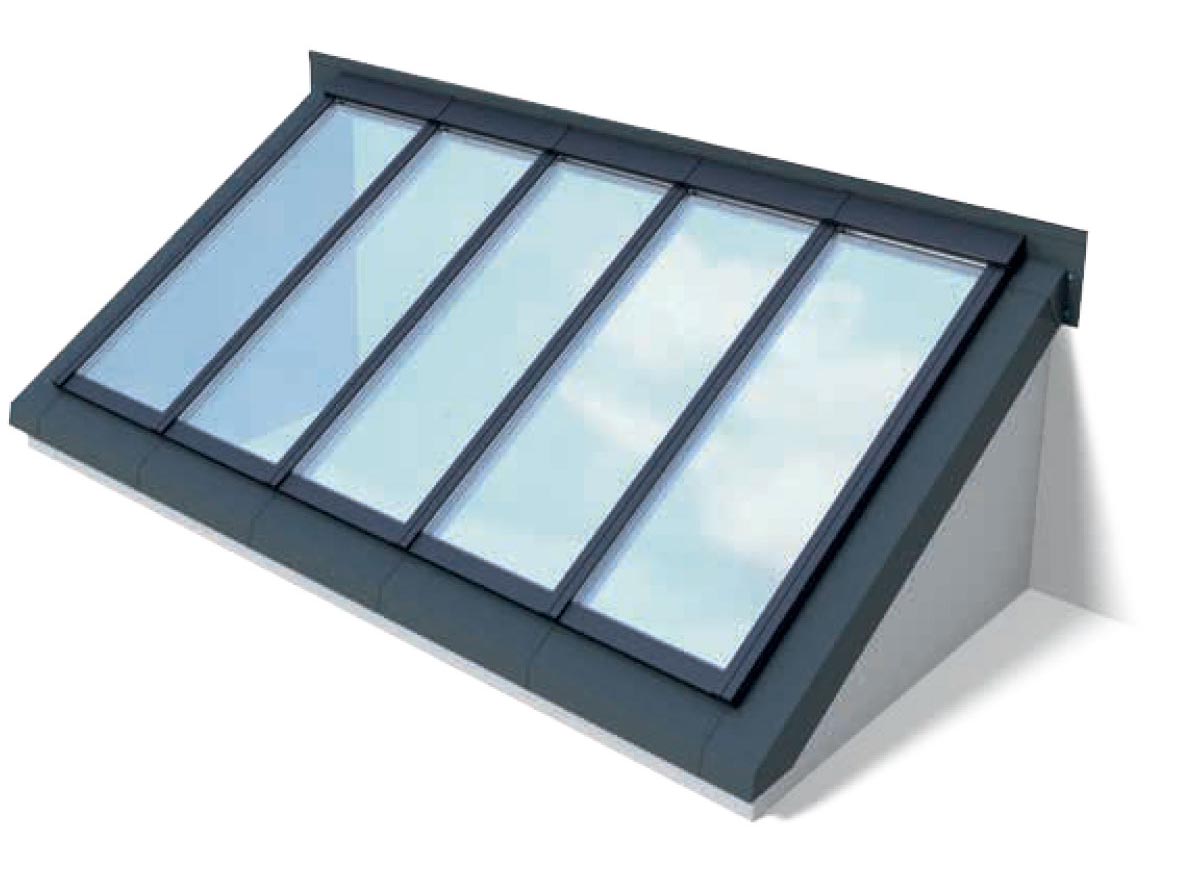 The flashing design allows for configurations with a pitch from of 5° to 40°. The wall-mounted solution is a basically a longlight mounted against a vertical wall.