Curb-Mounted and Self-Flashed Pre-Assembled Units in Acrylic or Polycarbonate
We can supply and install standard unit skylights from a variety of manufacturers—all with state-of-the-art manufacturing technology.
We can fabricate custom self-flashing curbs to your specifications with a quick turnaround.
New and Improved Frame Design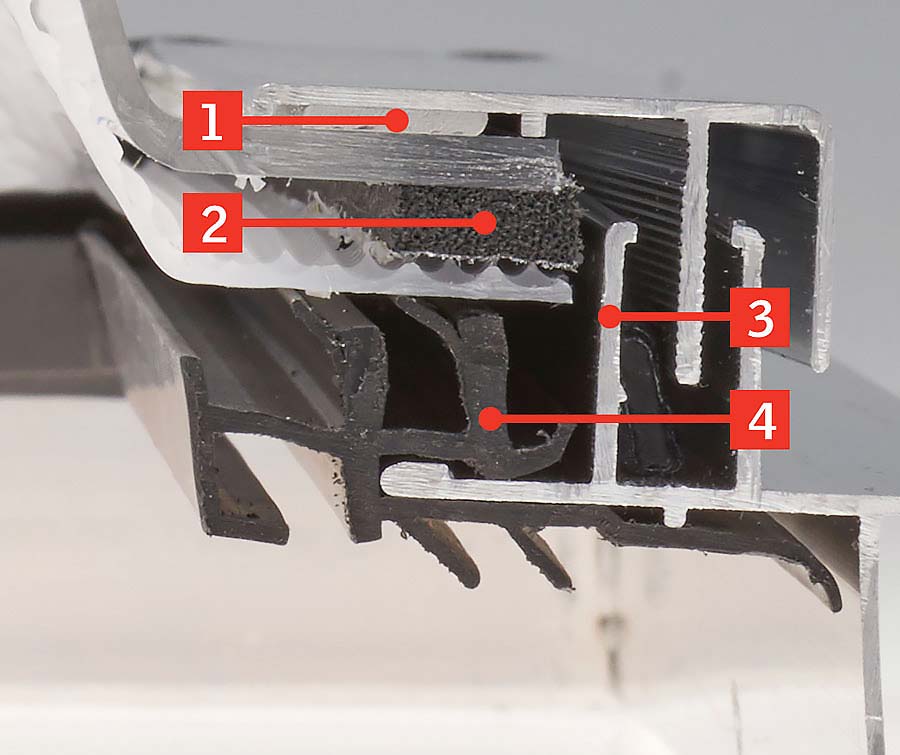 50-year Silicone.
Glazing Spacer:
Reduces noises associated with expansion and contraction.
Condensation release.
Inner Dome:
Rests on material with similar expansion/contraction—durability.
Inner Frame:
Innovative, encapsulating one-piece thermoplastic.
Dry installation (no caulk or curb tape needed).
Impenetrable water barrier.
No exposed holes to the exterior — no air/water/bug infiltration.
100 percent thermally broken (the frame is the thermal break).
Fail-safe extra layer of water protection — no path for water to enter the building.
The Benefits of Velux Traditional Dome Skylights
Superior Water Management
Most commercial skylights allow condensation to collect within an interior gutter.
The VELUX Dynamic Dome utilizes a fail-safe proprietary wicking system that evacuates condensation to the exterior of the skylight.
A one-piece inner frame creates superior durability and eliminates the need for corner welds that can leak.
50-year silicone.
Secure Thermal Seal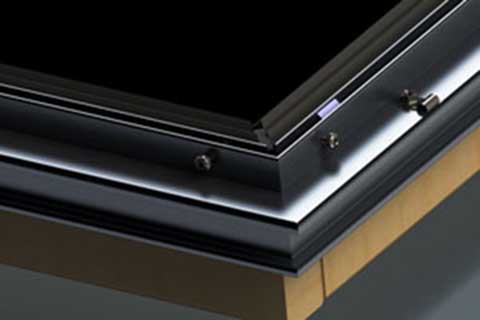 An encapsulating design that provides an impenetrable water barrier.
With a 100 percent thermally broken skylight frame.
Interior surfaces are isolated from exterior temperatures. This 'warm design' virtually eliminates condensation.
The secure weather seal to the curb impedes air, water, and bug infiltration.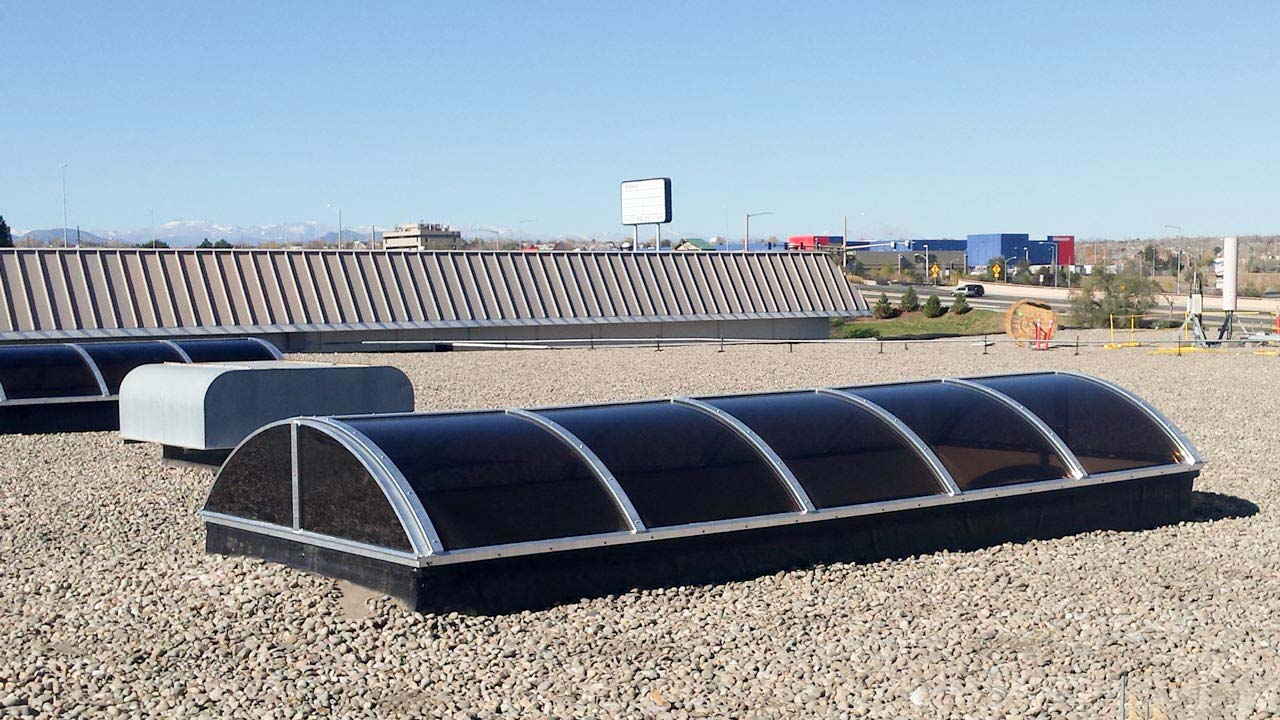 Free email consultation with price ranges for options.
Available for work in Colorado and Coast to Coast — It all starts with a simple phone call.