Intelligent Translucent Wall-Light for Controlled Daylighting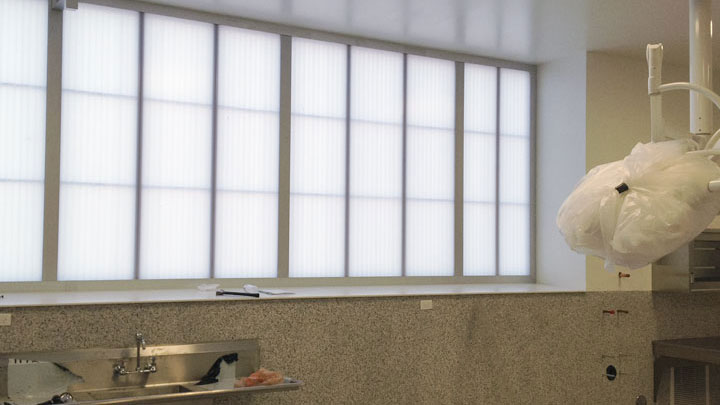 Provide More Daylight in the Winter, Morning and Late Afternoon, and Less Daylight in the Summer and During Peak Sunlight Hours!
SolaQuad – Controlled Daylighting Panel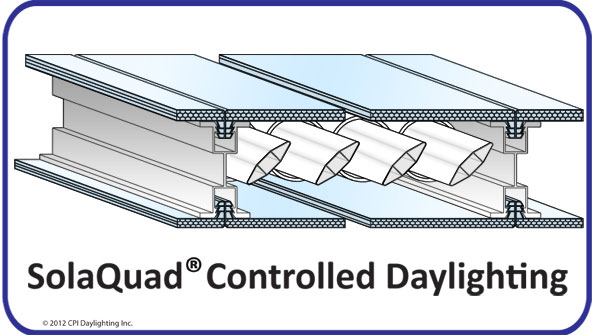 INTELLIGENT TRANSLUCENT WALL-LIGHT FOR CONTROLLED DAYLIGHTING
SolaQuad® Controlled Daylighting panel consists of the LONG PROVEN Quadwall® translucent 2 panel assembly, with the addition of intelligent SolaBlades® within the protected space inside the Quadwall® panel.
The SolaBlade® insert is modular and completely shielded from the weather and outside elements.
The pre-assembled SolaQuad® panels are available in standard modules of 4′ or 6′ wide and at any length up to 44′ long.
Custom sizes and design are optional.
A wide range of long-proven aluminum glazing systems are available with the SolaQuad® panels.
SolaBlade® Sun-Tracking System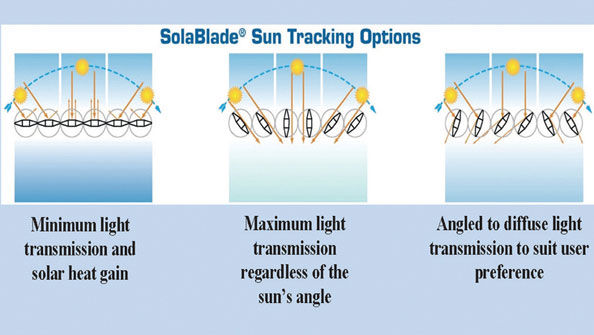 The IntelaSun® controlled daylighting system delivers the EXACT daylight amount you want – NO MORE, NO LESS.
Intelligent SolaBlades® within the glazing panels dynamically manage the desired sunlight, solar heat and shading inside the space.
IntelaSun SolaBlades® can be set to deliver direct or diffused sunlight. By angling the sunlight that penetrates the space, the SolaBlades® make use of the fact that light hitting at an angle delivers LESS ENERGY per square foot than direct sunlight.
A sun-tracking sensor manages the alignment of the SolaBlades® to an optimal position in relation to the sun's position in the sky, to harvest daylight that would otherwise be lost due to the low incident angle of the sun early and late in the day.
INTELLIGENTLY ADJUSTS SHADING AND SUNLIGHT TRANSMISSION INTO YOUR SPACE
Intelligent glazing gauges the sun's position, then dynamically manages the desired sunlight transmission and shading inside the space.
A wall controller provides the user with manual or fully automated management of daylighting levels for optimal performance.
Economical sustainability for green construction.
Uniform sunlight and shade distribution.
Fosters a comfortable and productive environment.
Allows for controlled daylighting design strategies and benefits:
Energy savings — Glare control — Solar control — Light pollution control.
Kingspan L+A Wall-Lights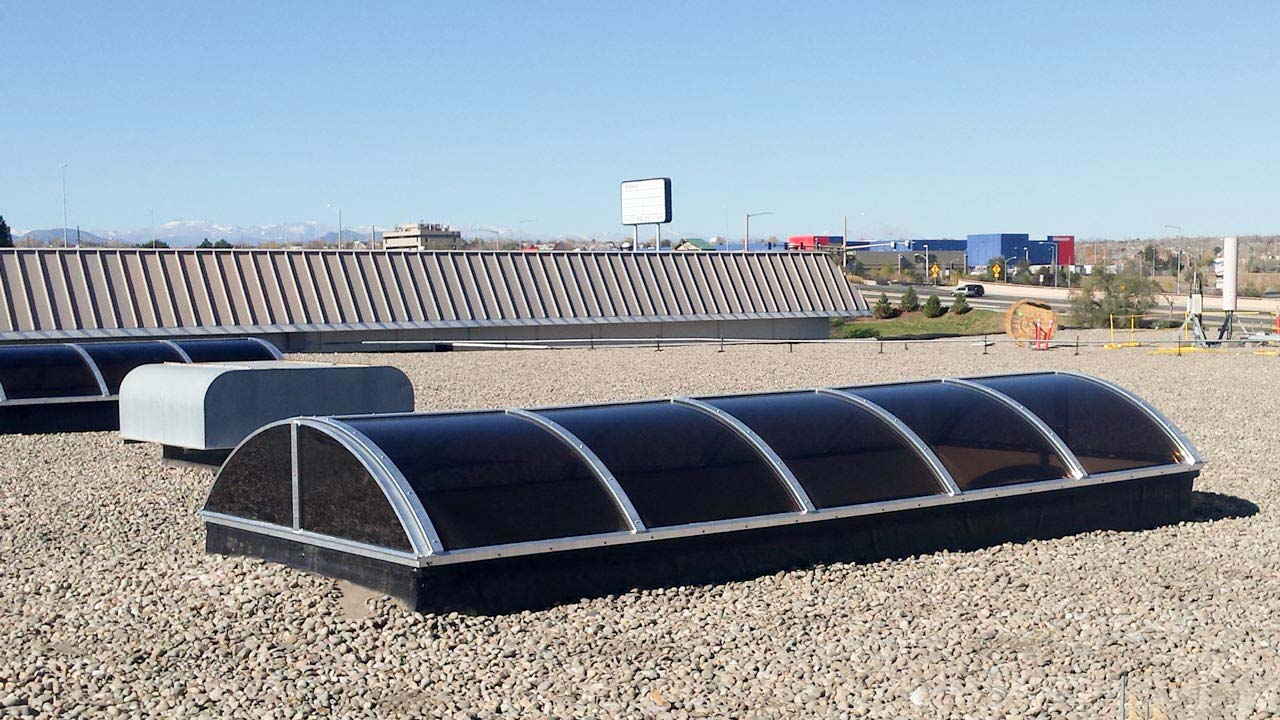 Free email consultation with price ranges for options.