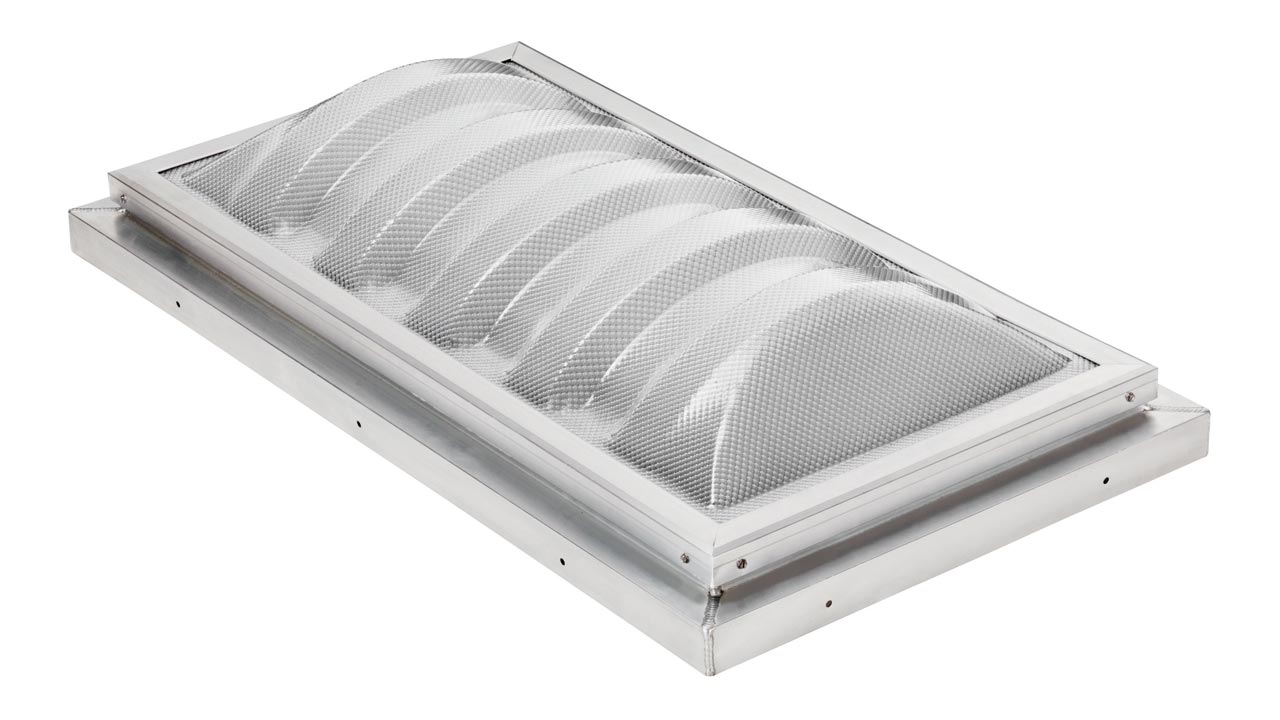 Product Type

Unit Skylights -
Prismatic Domes

Parameters

Acrylic - Polycarbonate
Single, Double, Triple Glazing
From 2×2 to 5×10
Why Prismatic Skylights?
The unique Sunoptics skylight design, materials and construction optimize natural sunlight through thousands of tiny prisms that refract sunlight into micro-light beams, spreading the bright, natural light throughout the space.
PROPRIETARY PRISMATICS
The proprietary prismatic material provides 100% diffused, 100 CRI natural light. Eliminates glare and hot spots associated with other skylights.
Sunoptics prismatic skylights deliver 35% more light transmission compared to non-prismatic skylights, with practically no light transmitting depreciation or yellowing over time.
Unless noted Sunoptics skylights are available in single, double, triple glazing in various combinations of clear and white acrylic or polycarbonate.
SEALED TIGHT
Insulated thermal breaks, foam curb seals and weather sweeps are standard on our 800MD frame, eliminating leak concerns.
The rugged frame is fully welded aluminum with drain holes to avoid condensation from thermal bridging through the frame.
Standard frame is mill finish. White, bronze or custom colors are available.
Standard Skylights
ProDome Prismatic Skylight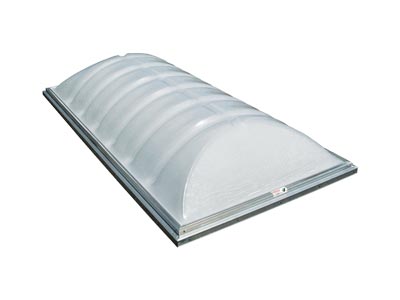 Budget-Friendly
Five sizes from 4×4 to 5×6
Double Glazed only
Signature Series Skylight
Highest performing skylight
open ceiling applications
21 sizes from 2×2 to 5×10
Additional Skylights
Pyramid Lens Skylight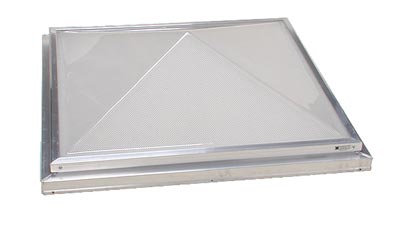 2×2, 3×3, 4×4, 5×5
Retrofit of existing curbs without custom mold fees
Double Hip Lens Skylight
17 sizes from 1.4×1.4 to 5×5
Retrofit of existing curbs without custom mold fees
Multi-Lite Skylight
Custom skylight
Up to 9′ wide and to any length
Retrofit of existing curbs without custom mold fees
Available in Pyramid, Double Hip and Signature Series Dome designs